Blue Blue Sokhna Resort l MG Developments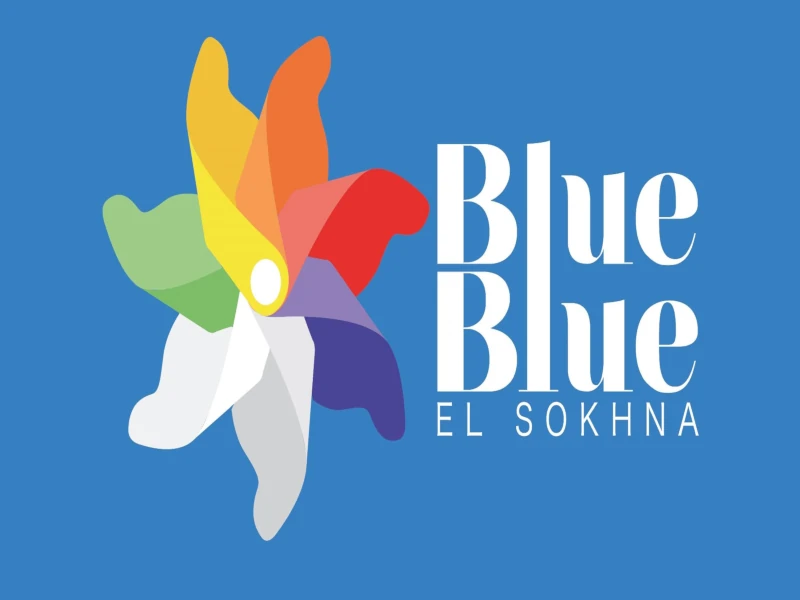 Blue Blue Sokhna Resort l MG Developments
What you will need about MG Developments?
Blue Blue Sokhna Resort Metawea Group – MG Developments is one of the largest companies that has succeeded in assuming a leading position in the huge and wide field of real estate
 that is located on the territory of the Arab Republic of Egypt and also the most possessing a long history since it was founded in 1998, as it succeeded in a very fast pace of taking over And owning a position in the real estate market with every entitlement.
Since it has succeeded for more than two decades to establish the largest projects that diversified in various construction fields, from luxurious residential to distinguished commercial, in addition to the coastal with panoramic views, through the company's development of itself and its projects continuously in order to transfer life in the Egyptian lands to Another level of globalization and integration with the latest technology, with its belief that citizens are increasingly interested in living a clearer life. Therefore, the company specialized in challenging projects that require a delicate balance between sustainability, elegant design, innovative technology, luxury and comfort.
In addition to the company's realization that what it manufactures today is the foundations of tomorrow's best for the Egyptian real estate market and customers, and in order to implement this goal, which will put its projects at the highest level of all the foundational stages of the site and building materials with high-end designs, as well as services and recreational activities that meet all daily needs and help to spend The most enjoyable times while providing them with the latest international technologies that provide them with easy experiences in living and on the steps of a better future.
To Know More Details about Blue Blue Resort Contact with sales team by calling 01200027090 Or Through Whatsup click here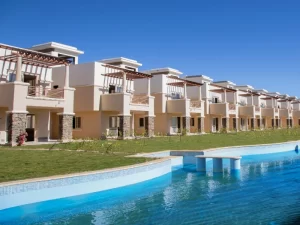 The most prominent projects of MG Developments:
HQ quarter new cairo
Lavida Compound in New Heliopolis
Promark New Capital
The Mark Mall In new administrative capital
Premium business center
Blue Blue Sokhna Resort
Location of the resort:
One of the projects established in a prime position, Blue Blue Sokhna is one of the best and largest Resorts and is located primarily in the Al Ain Sokhna area. on the road of Zafarana in front of Wind Farms area and can be reached from several different places as it is located near the following:
170 km or 80 minutes from Cairo.
It is 15 km from Porto Ain Sokhna.
Blue Blue Sokhna Resort: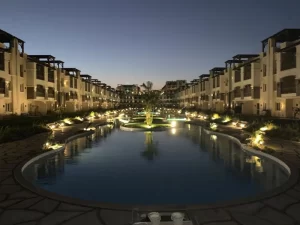 The project was built on a large and spacious land area that reached 30 acres, equivalent to 121,000 square meters, which is a huge area so that the project is presented as an integrated residential community with a large number of services and features.
All the Phases in the project and its delivery date:
Indigo ( 3 Months Delivery and ready to move )
Cyan ( 3 Months Delivery )
Azure ( 6 Months Delivery )
Navy ( 2 years Delivery )
Unit types inside the resort:
Chalets
Duplex
Royal Villas
Facilities in Blue blue sokhna resort: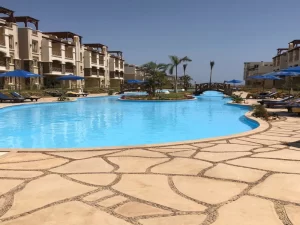 Artificial lakes and water features of different sizes surrounded the resort
It includes 15 swimming pools of different sizes and shapes, suitable for all ages.
Indoor swimming pools for ladies
Blue Blue includes about 30 thousand meters of beach area designed for recreational activities, and for holding parties.
Also a group of restaurants and cafes for more entertainment
There are also a (ATMs) in separate areas
A large gym equipped with the latest exercise equipment
BBQ area
Rescue team consisting of the most skilled swimmers
Spa with Jacuzzi and sauna
The Resort provides a 5-star hotel for visitors
Also has a commercial mall
Security system and cameras all around blue blue sokhna resort
Spa with the best equipment for such as spa, sauna and Jacuzzi.
Medical clinics and pharmacy with all health products and medical supplies.
Blue Blue El Sokhana prices
Starting price and areas:              ( Fully Finished Units )
Chalets
Starting area from 100 meter up to 161m – with price starts from: 1,962,000
Duplexes
Area for the duplex units starts from 153m to 350 meter and the price with starts from 4,570,000
Payment plans in MG Developments :
MG Development offers a variety of payment systems to suit all your needs
Royal Villa's: 0% down payment over 4 years OR 15% down payment over 5 years
Indigo & Cyan: 38% down payment and the rest over 3 years equal
Azure: 25% down payment the rest installment on 3 years equal
Navy: 15% down payment equal installment over 6 years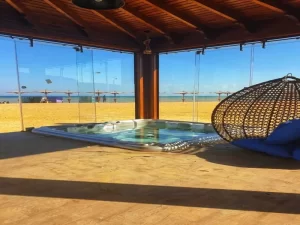 To Know More Details about Blue Blue Resort Contact with sales team by calling 01200027090 Or Through Whatsup click here