Hyde Park New Cairo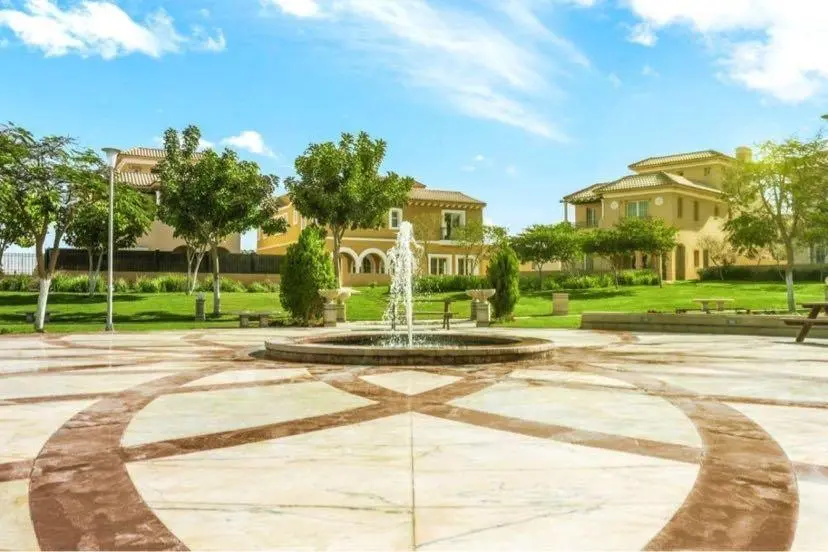 Hyde Park New Cairo – Hyde Park development
Brief about Hyde Park Development :
Hyde Park New Cairo is one of the company's largest and most prestigious residential projects
The company established in 2011 by the Eng. Amir Serag – Hyde Park Developments has many projects that have a great resonance in the real estate market, it has implemented 1112 residential units and has already completed them with providing all services and facilities. Hyde Park Real Estate is one of the most important leading companies in the real estate field, which, over a decade and a half, has been able to put its own charm among other companies by providing all means of comfort, luxury, luxury, and sophistication in front of customers. – Today Hyde Park Development's flourishing communities aim to provide the perfect balance between life, work, and play in a blend of urban practicality and rural tranquility. Bringing together residential, commercial, and recreational spaces, Hyde Park's places offer you viable, modernized lifestyle standards that promote your well-being and cater to your individual needs.
The company acknowledges its commitment to the larger community in which it operates and has launched several Corporate Social Responsibility campaigns to demonstrate this commitment. Hyde Park Developments also contributes to the growth of the local economy by continuously providing more jobs and investment opportunities for the Egyptian people.
Previous projects:
Hyde park – North coast
Garden lakes
Business district
Coast 82 – North coast
Tawny Hyde park – 6 October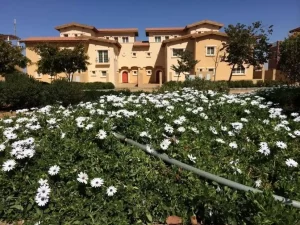 All you need to know about the compound
Location of Hyde Park new cairo:
The company has been interested in providing all the comfort and luxury within Hyde Park, along with the basic services that are indispensable for living in an integrated compound, in addition to being a pioneer in choosing the most appropriate locations for its projects; The Hyde Park New Cairo project enjoys a unique geographic location and a wonderful view, as it is characterized by its proximity to a large number of vital places, as evidenced by the following:
The project is located a short distance from the famous 90th Street, which is one of the main major streets, as it is the artery of New Cairo, and the Fifth Settlement.
It is only 5 minutes away from the American University
Hyde Park Compound  area: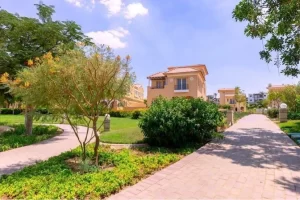 The compound located in space area reached 1200 acres, and this space was distributed by the largest engineering consultants in a distinctive engineering design; where an area of more than 140 acres has been allocated for green spaces only to provide a wonderful view for all units.
Unit types inside Compound Hyde Park :
Apartments
Duplex
Standalone villas
Townhouses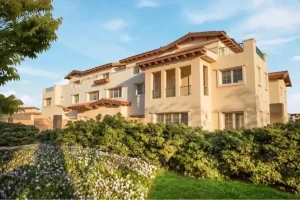 Security guard and system 24/7
Parking
Water fountains that give a wonderful aesthetic view
Swimming pools for children and adults
Garden area for children
Gym and spa
Multiple commercial centers
Track for walking, cycling, and jogging, located on large areas for more relaxation and enjoyment of the picturesque nature.
Electric elevators are attached to each building
An integrated sports club, which extends over 42 acres
4 club-houses
Learn More About :  Mountain View Hyde Park
Starting space and price
Apartment 1:3 Bedrooms
Starting space 82m up to 227 meter and its price is 2,700,000
Duplex
Area starts from 276m to 308 meter- with price: 7,580,000
Town-house
Built up area is 208m
Standalone Villa
Starts the area of the villa 250m
Payment plan of Hyde park :
5% Down payment – after 3 months another 5% the rest over 8 years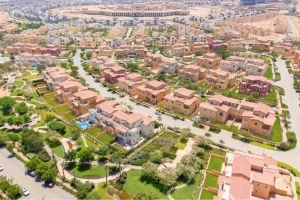 Delivery date:
after 3 years
To Know More Details about Hyde Park New Cairo Prices calling sales team 01200027090 or whats up click here