Hyde Park l Grand Park Residence The Last Apartment Phase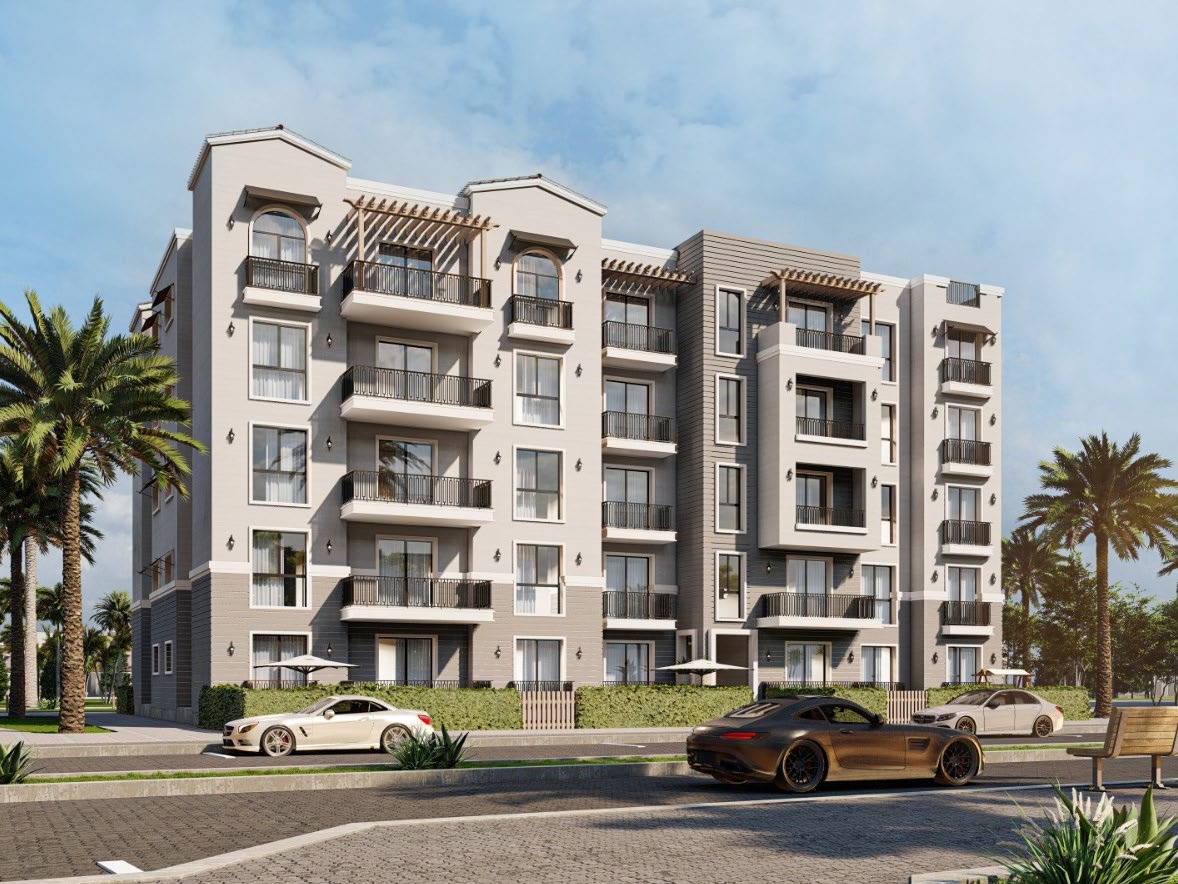 Hyde Park
Hyde Park New Cairo launches the 'Grand Park Residence', the last phase of apartments with a distinctive view of the largest park in the Fifth Settlement and the Sports Club, with areas starting from 72 meters, flexible payment plans with 5% down payment, and equal installments over 8 years.
All the information about Hyde Park Development:
There is no doubt that Hyde Park Real Estate Company is one of the best investment entities established on Egyptian lands, as it is a company that enjoys a prominent position in this field and extensive experience that helped it gain the confidence of many investors because of the ideal locations that are unique to all its urban works and huge areas that serve The presence of a huge number of services and facilities.
The owner of Hyde Park Real Estate Development Company established it since 2007 AD under the name of Damac, but this name did not last long and was changed in 2011 to become Hyde Park, it was not affected by this change because it was keen since the beginning of its journey to adhere to specific values and foundations such as transparency, credibility and commitment at the dates you specify.
Hyde Park Investment Company had clear goals and confident steps that helped it achieve this tremendous success, which appeared in its coverage of many important areas in the heart of Cairo and others by presenting investment projects there.
Hyde Park Development believes in its commitment to civil society and its role as a responsible actor and partner in development. The company has initiated several social responsibility campaigns to demonstrate this commitment. Hyde Park Real Estate Development also contributes to the growth of the local economy by continuously providing jobs and investment opportunities.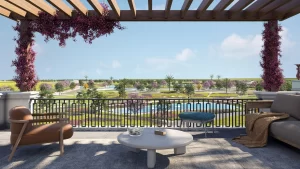 Investors in Hyde Park Development
Housing and Development Bank
The Egyptian Arab Land Bank
The Holding Company for Investment and Development
New Urban Communities Authority
Al-Tameer for investment and real estate development
The most important projects of Hyde Park:
Hyde Park developments has succeeded in executing several investment projects that are unique in strategic locations and luxurious designs on the latest international models in order to gain the admiration of customers. Residents feel private and comfortable such as:
Hyde park Garden lakes
Hyde out
Business District in Hyde Park
Tawny in 6 October city
Hyde park north coast
Also Hyde Park has hired a large team of the most skilled human cadres with extensive experience in the field of construction and engineering consultancy, who assist it in offering amazing and integrated residential compounds that provide golden opportunities for investment.
Consultants:
Gensler
ECG
Sites International
Memar
Mona Hussein
Contractors:
Hassan Allam
Redcon
Kharafi National
Concrete Plus
Medcom
Hyde Park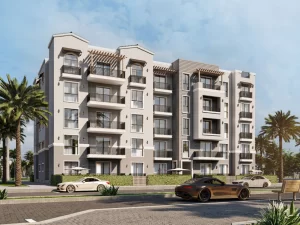 Hyde Park New Cairo is a unique experience as it contains basic, recreational and medical services as well as commercial, administrative and residential units of a variety of designs and spaces to meet all the needs of the residents and help them create happy stories and new beginnings, making it a competitor to the best Fifth Settlement compounds.
Grand Park Residence:
A sanctuary of east side sophistication, Grand Park Residence is impeccable for its lavish apartments and surrounding amenities. The one-bedroom, two-bedroom and three-bedroom apartments captivate those who appreciate versatile layouts and stunning views. Capture beautiful sceneries of the largest park in Egypt, energetic views of The Club, or grand panoramas of the villas – the choice is yours at this distinguished location in New Cairo
Location of Hyde Park:
A privileged location overlooking Southern Teseen Street, Hyde Park Compound, Fifth Settlement, occupies its place among the best residential compounds in the heart of East Cairo.
Hyde Park is located on Southern Teseen Street in the Fifth Settlement, which distinguishes the residential complex by its proximity to many famous areas and axes in New Cairo, the most important of which are the Middle Ring Road, Suez Road, and Ain Sokhna Road.
In addition to there is many places are close to Hyde Park Compound, due to its vital strategic location in the 90th Street area, and this location in which Hyde Park was built made the compound close to many areas, and this was a major reason for attracting the attention of many who are looking for apartments for sale in installments in New Cairo.
Hyde Park, the Fifth Settlement, is one of the most prominent sites in New Cairo, as it is close to many important places and the main axes that connect roads to each other.
One of the advantages of this area is its proximity to the American University and its proximity to many main roads and axes, such as the regional ring road, Cairo-Ain Sokhna Road, and Cairo-Suez Road. Hyde Park Compound is only half an hour away from Cairo Airport.
Area of the compound:
The Hyde Park Compound in New Cairo, was designed as an integrated city with services on an area of 1,200 acres, creating a healthy environment far from overcrowding, because Hyde Park was keen to provide green spaces within the Hyde Park Compound, and therefore it established the largest central garden on an area of ​​600.000 m2, and the company was interested in providing more than 1112 housing units of different sizes and types, in addition to more than 1700 shops to cover all needs.
Unit types:
Apartments
Penthouses,
Duplexes
Twin houses
Townhouses
These are the types of residential units that you can choose from to join the large Hyde Park family. Just look at the many spaces and choose what suits you and your family.
Browse Now : Townhouse in Hyde park for sale in prime location
 Master plan: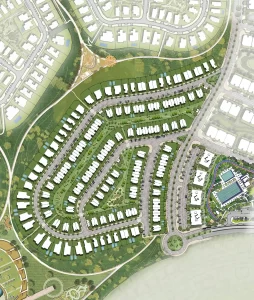 The Hyde Park New Cairo plan was designed by Gensler, a world-renowned firm focused on creating a better world through the power of design. The visual design ushers in a new generation coming of life with a community rich in amenities that promote an inclusive, sustainable and healthy lifestyle.
Life at Hyde Park New Cairo compound:
Services area/Centreville
Supermarket
Two Pharmacies
Dry clean
Hairdresser
Vodafone – Etisalat
Post office
Clubhouse
Business district
Hydeout
Park
Seoudi supermarket
Mosque
Ryze sporting club
Full Details : The Vill IL Cazar
The Facilities and Amenities in the compound: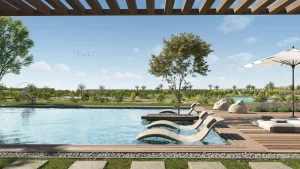 The developer Company was keen to provide all the basic and recreational services in the huge Hyde Park Compound, and among the most prominent of these services
Gardens, vast green spaces, and a healthy atmosphere on an area of 600 square meters
Multiple swimming pools of various sizes and uses
Security, guarding, and surveillance cameras 24 hours a day, inside Hyde Park
International cafes and restaurants
A huge shopping center has been provided on an area of 71 acres in the  project
A large sports club within the Hyde Park project, on an area of 42 acres, with the latest equipment
Hyde Park Hospital on an area of 30 thousand square meters
Theaters, cinemas, and screenings of the latest foreign and Arab films
Exquisite hotel entrances designs and decorations
Electric generators used in the event of a power outage covering the entire compound
Hyde Park New Cairo includes a large five-star hotel soon, for homeowners' friends and administrative office visitors, with luxurious rooms, contemporary facilities, and round-the-clock services.
The medical center is located in it , close to all residential communities, as it provides homeowners with a large number of distinguished medical services.
Two international schools providing a world-class education within a community that supports progressive learning and promotes green living
Browse Now : Orla Residence New Cairo
Starting areas and price:
1 Bedroom
1 bedroom 72 + garden 45m average price 3,600,000
1 bedroom 72 typical floors – average price 3,150,000
2 Bedrooms Apartment
2 bedrooms 113m+ garden 27m average price 5,180,000
2 bedrooms 113m typical floors average price 5,020,000
3 Bedrooms
3 bedrooms 145m + garden 52m average price 6,720,000
3 bedrooms 171m with average price 7,410,000
Payment Plan  :
5% Down payment and the rest of installments over 8 years ( Equal installments )
Full Details : Axle Mall New Cairo Prices
To contact hyde park New Cairo sales team through WhatsApp click here or 01200027090