iCity Mountain View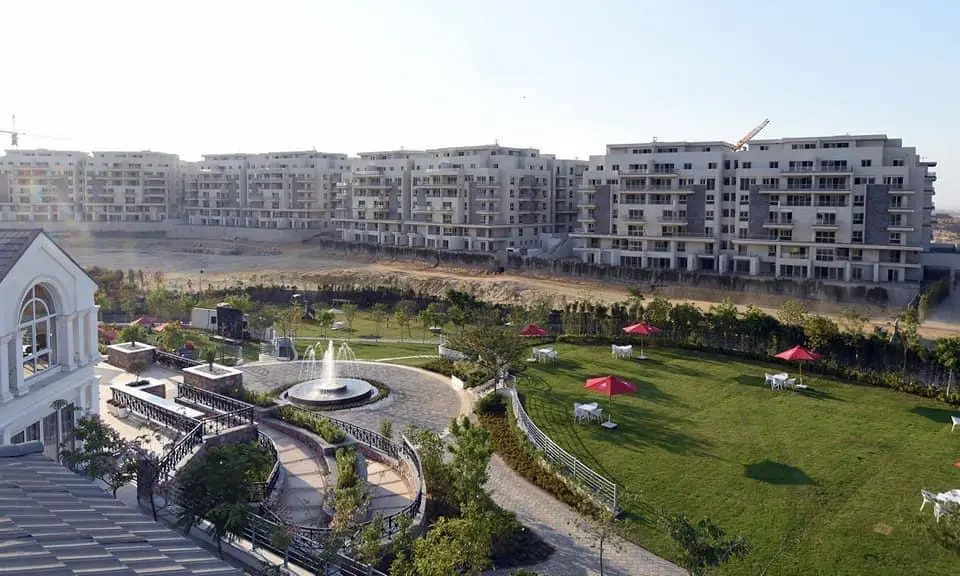 iCity Mountain View
iCity Mountain View is a distinct project that offers a new concept of luxury residential units in Egypt.
Company Profile:
Mountain View Developments is considered one of the largest real estate companies in Egypt, as it has proven its worth within the Egyptian real estate market through its huge projects, since it was established in 2005, along with other features that make Mountain View or Dar Al-Mimar one of the most important real estate companies, and the volume of investments has reached 67 One billion pounds.
Also Mountain View Developments was keen to use the latest international designs in its various projects, in which it provides all means of entertainment and comfort, and it is keen to provide protection and safety systems in its projects, which made Mountain View projects cause a stir in Cairo, east and west, and in coastal cities, and the company includes the most efficient Engineering consultants, which made it one of the largest real estate companies in Egypt.
Mountain View Owner:
Eng. Amr Soliman
Mountain View Partners:
During that long period that the Mountain View Real Estate Development Company carried out, it sought to conclude successful partnerships, in order to provide the different touch in all its projects, which made it gain the confidence of customers in all regions, and these partnerships included design, construction and engineering consulting companies, such as DH and Callison RTKL, as well as management companies.
Previous Projects:
Mountain View October Park
Mountain View Giza Plateau October
Mountain View Park The Lake
Mountain View Executive Residence Katameya
Mountain View Park Island
Mountain Park New Cairo
Diplomats 4 Ras El Hikma
Mountain View Sokhna
The Mountain View ICity New Cairo was established in a distinct engineering manner, in the European and American style, and is designed in the form of 6 islands, and each island is a stage with different features and advantages from the other, and they are all linked together by main roads, bridges, and a corniche, and it was divided in this wonderful way to make the most of the land area and enjoy with her natural beauty.
Mountain View iCity location :
Mountain View iCity Compound is located in the heart of the Fifth Settlement, in a strategic location, close to all important service areas in the Fifth Settlement, New Cairo and Greater Cairo, as well as close to large main roads such as Suez Road, Ain Sokhna Road, and the Ring Road, and it is close to the compound. Zed East Fifth Settlement.
Places near Mountain View ICity:
Mountain View Fifth Settlement is located near many universities, such as the Future University, the British University, and the American University in Cairo, about a quarter of an hour away.
Compound Mountain View iCity New Cairo is a few minutes away from Al Rehab, Madinaty, and Hyde Park, approximately 7 minutes away.
From the compound, it is easy to reach Teseen Street, which is one of the most famous streets in the Fifth Settlement.
The Mountain View Fifth Settlement project is located about a quarter of an hour from Family Park, Nasr City, and Heliopolis.
The compound is located about 10 minutes from the New Administrative Capital.
Project Area:
The area of the Mountain View I-City compound reaches 500 acres, and the construction rate does not exceed 20% of the total project area, and the rest is green spaces, landscaping and a service area, which guarantees comfort and privacy for the residents of Mountain View, and the Mountain View company recently launched anew Phase (The Lagoon Beach Park) with an area of 100 acres and includes a large lagoon lake.
Facilities:
A 15-meter promenade connects all the parks with jogging, walking and biking trails.
The Club Park, which is the vibrant area of the compound, includes all sports and entertainment activities that you can imagine for all individuals.
Vast green spaces, landscapes, 2 large gardens, and places for recreation and relaxation.
There are various swimming pools within the compound to serve adults and children.
There are many restaurants and cafes that serve delicious meals and drinks to serve the residents.
A parking space and a private garage for your car under each building.
An integrated security system with advanced surveillance systems and cameras to maintain the security and safety of residents.
In Mountain View iCity New Cairo, a shopping mall that includes various shops and famous brands.
For sports and entertainment lovers, the compound includes a social and sports club, a gym, a spa, and a jacuzzi. There are also areas for holding barbecue parties.
A special area for the care and entertainment of children, with all means of safety.
The compound includes medical clinics, nurseries, pharmacies, international schools, and a large administrative building.
Unit Type:
Chalet
Garden Apartment
I Villa Beach Garden (IVB Garden)
Sky Loft
Twin House
Standalone Villa
Palace
Phases:
Lagoon Beach Park
Royal Park (MV Park)
Mountain Park
Club Park
Creek Park
Central Park
Areas: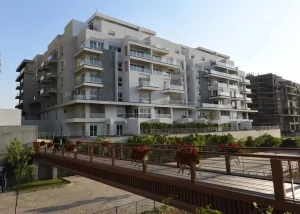 Chalet Starting from 63 SQM Up to 65 SQM
Apartment starting from 95 SQM Up to 225 SQM
Garden Apartment starting from 140 SQM +30 garden Up to 140 SQM +60 garden
IVB Garden starting from 100 SQM +25 garden Up to 100 SQM + 85 garden
Sky Loft Starting from 185 BUA +135 Roof
Twin House starting from 300 BUA +293 Land area +124 garden +76 Roof
Standalone Villa Starting from 280 BUA 373 Land area 194 garden Up to 410 BUA 493 Land area
Palace Starting from 520 BUA 646 Land area 250 garden Up to 565 BUA 698 Land area
Prices:
Mountain View iCity New Cairo prices
Chalet Starting from 3,506,152 Up to 3,700,937
Apartment starting from 3,410,667 Up to 7,268,671
Garden Apartment starting from 4,705,754 Up to 4,828,589
IVB Garden starting from 4,424,875 Up to 4,168,429
Sky Loft Starting from 7,659,338
Twin House starting from 20,663,176
Standalone Villa Starting from 25,494,578 Up to 36,377,233
Palace Starting from 43,713,232 Up to 47,835,718
Payment Plan:
10% DP over 9years Equal Installments
Browse Now : Orla Residence New Cairo Compound
8%
Finishing:
Semi-Finished
Delivery:
1years Up to 4years According to the type of unit and according to the Phase.
To Know More Details about Prices click here or Call Us 01200027090 because you deserve the best life