IL Monte Galala Ain ElSokhna l Tatweer Misr Developments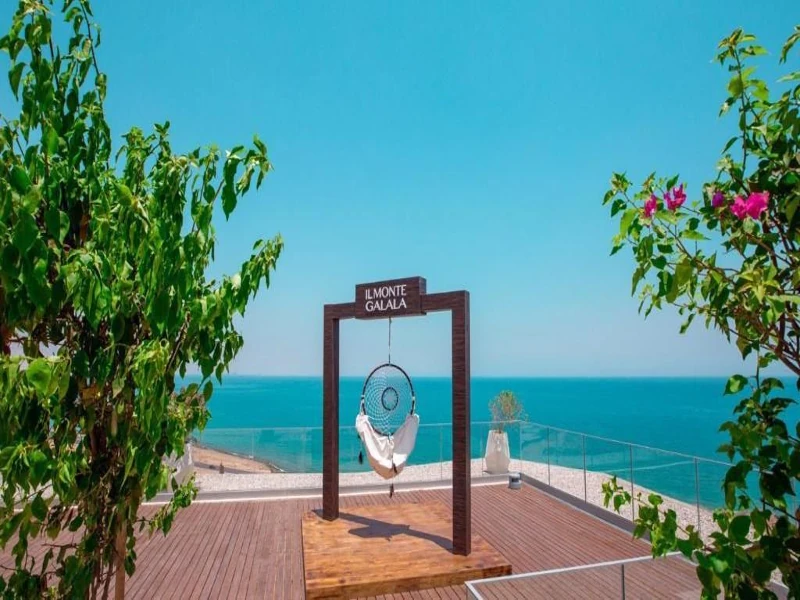 IL Monte Galala Ain ElSokhna l Tatweer Misr Developments
Information about Tatweer Misr Company
IL Monte Galala Ain ElSokhna offers you a charming leisure living experience that no other place can offer you, as the designs of the village were inspired by the mountainous Portfolio region in picturesque Italy.
Since its inception in 2014, Tatweer Misr has been a vital catalyst for change, delivering unrivaled value through well-executed model projects for all aspects of development. Also Tatweer Misr boasts a wealth of industrial and technical expertise, offering an innovative view of integrated life to stand out strongly as a leading real estate developer in the Egyptian market, and to meet the growing demand for mixed-use projects that enrich the lives of its communities.
The company is characterized by design excellence, innovation, unique architecture, unique landscaping, and an abundance of modern amenities that aim to enhance the growth of its population. Driven by a unique vision to bring life's most valuable experiences to every door, Tatweer Misr builds on the expertise of its shareholders to respond strategically to customer-centric visions By forming strategic partnerships with world-class specialists and world-acclaimed innovators in every field, Tatweer Misr today is proud of three iconic developments that stand as true testament to contemporary elegance and innovation across Egypt.
Who is the owner of Tatweer Misr?
The company's board chairman and managing director, Mr. Ahmed Shalaby, professor of architecture at Cairo University.
Tatweer Misr Real Estate Company owns many projects in distinct and different regions, including: the North Coast, Ain Sokhna, and other important cities.
IL Monte Galala ElAin Sokhna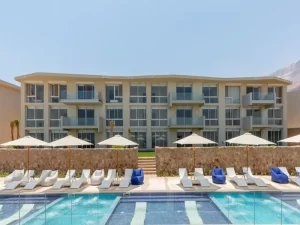 Location of IL Monte Galala Ain Sokhna:
IL Monte Galala Tatweer Misr is located in a strategic location on the Zaafarana-Ain Sukhna road near Porto Sokhna, as it is only 11 kilometers away from it, so those coming to Cairo can reach it after the first exit from the Galala Road.
It is about 7 km away from Movenpick Resort El Sokhna
About half an hour away from the New Capital City.
Only 60 minutes from Cairo
Browse : The Best Ain Sokhna Projects 2023
Space area of the resort:
The area of IL Monte Galala Resort is 530 acres, equivalent to 2,200,000 square meters, which is the largest area among Ain Sokhna resorts.
Chalets
Loft
Townhouse
Twin House
Standalone
IL Monte Galala ElSokhna Facilities: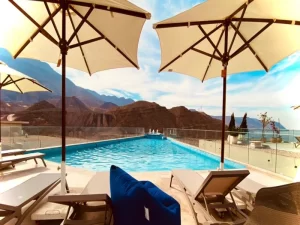 The resort has a number of the most luxurious 7-star international hotels.
Lots of recreational facilities are spread around
These recreational areas are a special area for children, and there are cabins along the beach and a group of restaurants and cafes.
Medical centers of the highest level and 24-hour pharmacies
Surveillance cameras throughout the resort
There is a cultural and sports area that includes the largest antiquities center,
There are also a number of huge malls that offer the most luxurious international brands throughout the village.
There is the largest Crystal Lagoons, by convention
Swimming pools are also spread in large numbers
There is a marina and yacht marina for fishing and cruise enthusiasts.
There is a Beach Club House above the hotel on the highest peak in the village.
Starting price and area for the resort:
Chalets
Area starts from 100 meter with starting price is: 3,825.000
Loft
Loft space area starts from 70 meter up to 115m – Price from: 3,211,000
Town House
Starting area for Town house is 115m – starting price: 5,378,000
Twin House
Twin House area is 175 to 200m and its price starts from: 6,422,000
Standalone Villa
Starting space area 220 square meter – Price: 9,181,000
Payment plans and delivery date:
5% down payment and the rest over 10 years
4 \ 4,5 years delivery
5% down payment 5% after 3 months over 10 years
Delivery 3.5
Down payment 5% – 5% after 3 months the rest installment over 8 years
Delivery 2 years
Know more details about : Jebal El Sokhna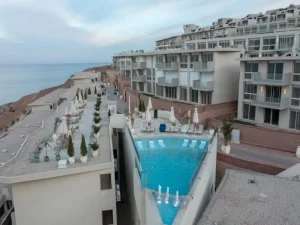 contact with sales team through whatsup click here or call us 01200027090