Misr Italia North Coast l Solare Ras EL Hikma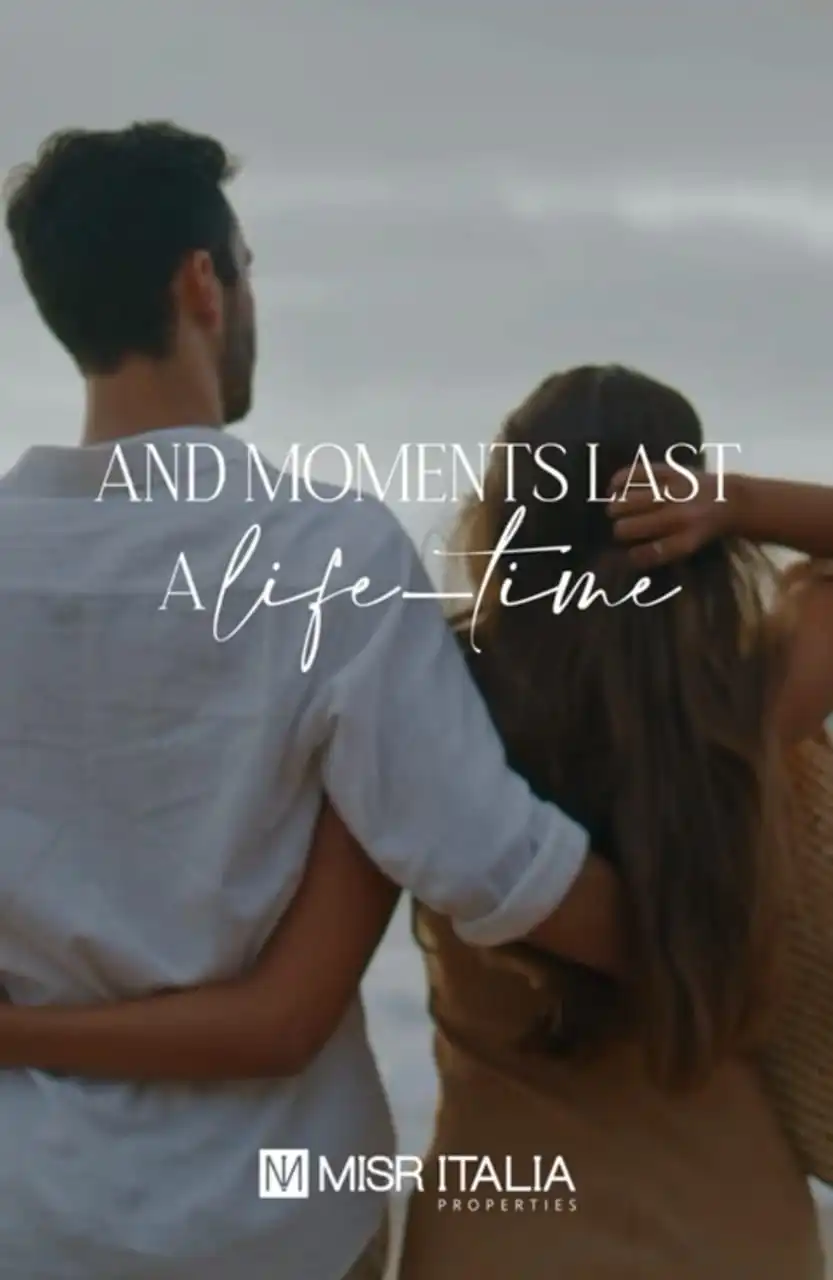 Misr Italia North Coast
Misr Italia Properties is launching its latest coastal project Misr Italia North Coast, Ras El Hikma. A project distinctively influenced by the natural beauty of the Mediterranean Sea infused with the authentic Italian experience that encompasses different aspects ranging from the beautiful views overlooking breathtaking elevations to the state of the art retail experience. The 386 Feddans gated community with natural elevations destined for you to enjoy the beauty of nature, mesmerizing views and crystal blue waters.
The information you wants to know about Misr Italia Properties: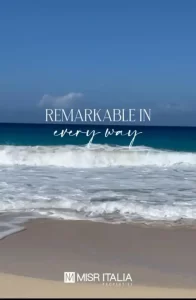 Misr Italia e Development Company was established in 1998 AD, and this company has been able to prove its success since its inception, until now.
All the real estate projects that the company has built are characterized by many services and features that make them unique and unparalleled projects.
Also Misr Italia Properties is acknowledged as a significant market leader with innovative concepts and a high commitment for delivering luxury living experiences for communities.
In addition to Misr italia confirm their leadership in Egypt's rapid growing real estate market by recognizing the market needs while committing to shaping iconic real estate destinations in the residential, commercial, and coastal and hospitality sectors that deliver the best services to customers spanning across Egypt. To guarantee providing a world class experience to their customers, they strive to build alliances with selective partners with strong track record ensuring they are always setting the market trend.
Each award that the company earn confirms that we are on the right path towards leadership in the Egyptian real estate market and encourages us to launch more projects to satisfy our esteemed customers.
Who is the owner of Misr Italia?
The Chairman of the Board of Directors is Hani Al-Assal, who announced that the company aims to reach an investment volume of EGP 50bn, within a period of 10 years.
In the interest of Misr Italia to provide the best services and the best integrated projects, Misr Italia Real Estate Development Company is seeking the help of all experts in the field of real estate, such as the help of experts in designing residential units; To design the La Nouva Vista Compound, Fifth Settlement, and experts on how to distribute spaces for the best spaces in the IL Bosco Compound, Fifth Settlement.
Hani Al Assal has cooperated with the largest companies in the field of design and engineering consultancy, so that it can implement international designs that enjoy quality and contain the best diverse services, and the most famous of these companies are:
Future Urban Development Company.
DMA Corporation.
Callison RTKL Corporation.
Browse Now : Zoya North Coast Sabbour
Pervious project:
Residential Projects:
Coastal Projects:
Commercial Projects
Cairo Business Park
Garden 8
VINCI Street
Full Details About : Koun Ras El Hikma North Coast
Misr Italia North Coast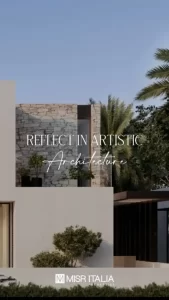 Misr Italia North Coast life is confined within breathtaking scenery and endless entertainment, Kai Sahel is the perfect getaway. Relaxing days at the beach can stretch out into enjoyable summer bashes and exquisite fine dining experiences
Location of Misr Italia newest project in North Coast :
Misr Italia was able to acquire a piece of land with an ideal geographical location to implement the Misr Italia project on the North Coast, specifically in the Ras El Hikma area, which is one of the most beautiful beach areas in the world with soft white sand.
And clear turquoise waters, and the pillars of its attraction were completed thanks to the ease of access to it from several roads, and the project is located specifically
At kilo 199 from Alexandria-Marsa Matrouh Road, between Swan Lake Village and Mountain View Ras El Hikma .
Area of Misr italia north coast:
The project area was 386 acres, which included all basic service facilities and recreational activities of a standard – The project is divided into 10 phases, each phase characterized by its own atmosphere and unique exceptional features
It is always the usual from Misr Italia, which takes you to experience the charming Italian atmosphere while you are in your place without the need. For travel, as the project enjoys a global design with a sophisticated European character mixed with the lightning nature of the picturesque coastal beaches.
Unit types inside the Solare Ras EL Hikma resort:
Cabins ( 1-2 Bedrooms )
Chalets ( 2-3 Bedrooms )
Townhouse
Twin houses
Standalone Villa
Standalone
Facilities & amenities
10 Zones with different experiences
1 KM Shoreline
115,000 SQM Water Bodies
Elevations +31M above sea level
82% of units with water views
20 Pools
2 Boutique Hotels (including Wellness Center)
Lagoon Club House (Indoor Gym, Yoga Studio, Co-Working Space, Restaurant, Convenience store)
Beach Amenities (Fine Dining, Outdoor Gym, Food trucks)
Sports Area (Football, Padel Tennis, Multipurpose Courts)
Italian Inspired Retail Area
Branded / Serviced Residences
Bike Lanes / Electrical Scooters Station
Read About : Koun Ras El Hikma
General Project Types Availability & Starting Areas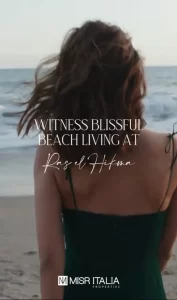 STANDALONE VILLAS
1 Floor Villa ( 4-5-6 Bedrooms) – Guest Toilet + Driver's room + Maid's room
4 & 3 Bedrooms– 2 Floors + Guest Toilet + Driver's room + Maid's room
Starting Area 206 square meter
TWIN HOUSE
Starting Area 192.4 meter – includes 4 Bedrooms + Maid's room
TOWN HOUSE
3 Bedrooms + Maid's room with area starts from 179 SQM
CHALETS
2 & 3 Bedrooms
3 Bedrooms + Maid's room
Starting Area 112m
Finishing Specs
Chalets: Fully Finished.
Villas: Finishing package 1 year prior to delivery
To Contact the sales Misr Italia by calling 01200027090 or through whatsup click here