Mountain view iCity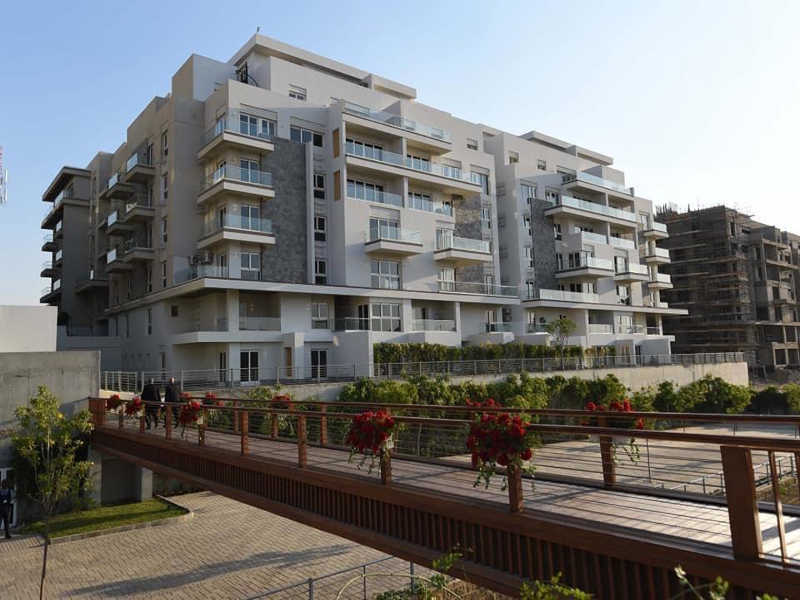 Mountain view iCity
Mountain View iCity New Cairo or October City is one of the largest projects of the Mountain View Real Estate Company, and it was designed to serve a large group of individuals and provide all the various means of entertainment that cater to different ages and all groups.
Mountain View i-City, located in October and new cairo city, is considered one of the best real estate projects in Egypt, as the compound offers you all the services, facilities, and residential units with a wonderful view.
Brief about Mountain View Egypt:
Mountain view iCity New Cairo  by huge real estate company It is well known that Mountain View is one of the most important companies specialized in all the development and construction of residential projects, and all the huge and luxurious tourism products.
Mountain View iCity project is an extension of a long chain of success for Mountain View Company. This large company employs more than 1,000 people including engineers, workers, technicians, and expert consultants. It works at international standards in construction to compete the largest local and international real estate companies.
iCity compound, mountain view implemented by Mountain View Egypt Development Company, one of the largest companies working in the field of real estate development. The company has proven its worth in the field of real estate development in Egypt, as the company was keen to be one of the largest real estate companies in Egypt, as well The company has many characteristics that make Mountain View Group of Companies one of the most important and largest companies in Egypt
The Mountain View Company is characterized by many distinguished projects through which the company has proven that it is one of the largest companies in the field of real estate development. Its distinctive shape made investors and people increase the demand to buy it day after day.
Previous Projects:
Mountain view Al Sokhna
Mountain view Giza Plateau
Lagoon park New Cairo and now in October city
Heart-work in 5th settlement
Mountain View icity October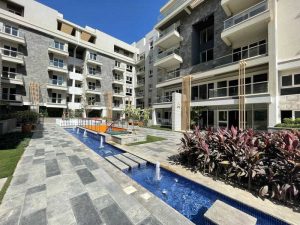 Mountain view iCity New Cairo
Compound Mountain View iCity New Cairo Fifth Settlement is a unique project that introduces a new concept of luxury housing units in Egypt. It is among the huge projects offered by the famous company Mountain View, which offers upscale luxury apartments and villas with a view on green Islands Water Bodies, to live the life you dream of, besides prices and installment systems that suit you.
The most important characteristic of the Mountain View iCity Compound, Fifth Settlement, is that it is on the Middle Ring Road, and the road work has now been completed. specifically located in the heart of New Cairo, and it is a very special place that is easily accessible. Easily access it from anywhere you want.
 It's close to major main roads such as Suez Road, Ain Sokhna Road, and the Ring Road.
Few minutes away from Al Rehab, Madinaty and Hyde Park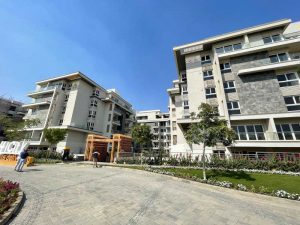 The idea of the Mountain View iCity project came to gather a group of people with different social levels, and each person suggested what he wished to find in the city he wished to live in, where the area of ​​the Mountain View iCity compound is 500 acres and he is expected to live in it 50 thousand people, the Mountain View iCity Compound, Fifth Settlement, is distinguished by its unique and distinguished location in Cairo.
Phases inside this huge compound:
Creek park: commercial (leads school – heart work' 'offices building'' – Mall- Hospital-Culture HUB).
Mountain Park: Villas only
Club Park: Smash Club 17 acres
Lagoon Park: including swimming Lagoon.
Royal(MV Park ): French classic design – Hotel
Central Park: landscape and water features.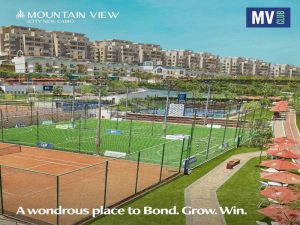 Facilities:
Artificial lakes and Landscape
Swimming pools for adult and kids
24/7 security system
Gym – Spa
International café and restaurant
Clubhouse
Parties and BBQ area
International Schools
Hospital
No cars allowed. (ring road around the project)
Every Park has its own Gate.
Central Park 63 acres.
A mosque on a large area.
Modern electric elevators.
G+5 (every floor includes 4 units)
Units types and starting spaces:
Apartments for sale in Mountain View iCity
Apartment – starts from: 95 SQM Up to 225 SQM
Skyloft – starts from: 185 BUA + 135 Roof
Villas for sale in Mountain View iCity
I Villa  Garden– starts from: 100 SQM + 25 SQM up to 75 SQM garden
Villas for sale in Mountain View iCity
Twin-house – starts from: 300 BUA 293 Land area 124 garden 76 Roof
Standalone Villa – Starts from: 410 BUA 493 Land area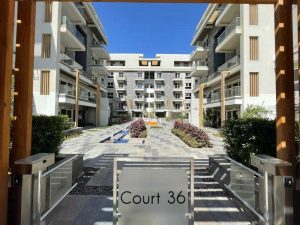 Payment plan and Delivery date:
Delivery after 2 years:
10% down-payment – after 3 months 5% – and the rest over 7 years
Delivery after 4 years:
10% down-payment and the rest over 9 years.
Mountain view iCity October
Mountain View Icity October is a wonderful example of high-level architectural masterpieces, as it was developed by Mountain View, which is well-known in the field of real estate development.
Where the company committed itself to using many of its own methods to produce this wonderful architectural edifice, which was built in the most important and strategic areas within the 6th of October City.
Location of Mountain View icity October:
The location of the Mountain View iCity October compound is located in the heart of the 6th of October city
Near the famous Juhayna Square as well as the Shooting Club.
Only 3 minutes from the Mall of Arabia and several kilometers from the 26th of July Corridor
Also, the Mountain View October compound can be reached through the ring road as well as the main roads west of Cairo, which makes the iCity mountain view october project a vital, distinctive location near many important facilities and services that the customer needs. Therefore, it is considered one of the best places in the 6th of October region.
Area of the compound:
The Mountain View iCity October compound was designed in a four-dimensional shape on a construction area of 500 acres and is divided into several parts that consist of several islands that contain residential and administrative units.
Unit types inside:
Apartments
I Villa garden or roof
Beach house
Standalone villa
Townhouse
Facilities of mountain view icity October compound:
It is easy to reach the Compound, as it is located in the center of October City, as it is easily accessible from anywhere, and it is located behind the Shooting Club, in addition to that it is only 4 minutes away from the famous Juhayna Square, and approximately the same period of time from the most famous malls in Egypt, the Mall of Arabia And very close to Dar Al Fouad Hospital, with a distance of no more than 8 minutes.
Security and Protection: The place is fully monitored by the latest surveillance methods and cameras that work throughout the day without stopping, in addition to the security and protection personnel present inside Mountain View October, which makes you feel more safe for yourself and the prisoners.
Green spaces: most of the project area consists of green spaces designed in a professional way that makes the viewer feel psychologically comfortable, unlike other places, which makes iCity October one of the special places.
Entertainment places: There are gymnasiums for women only or for mixed women and men, in addition to the presence of beauty salons, whether for men or women, and a group of other entertainment things that you will get to know yourself.
Swimming pools: There are many high-level swimming pools, and some of them are for children, in addition to the presence of a specialized rescue team in the event of any drowning due to any circumstance.
Public services: There is an ATM, places for parties for grilling meat or spending quality time with friends and families, and a large shopping mall that includes everything you want.
Club: There is a club designed on 16 acres inside Mountain View icity October, with many courts, whether tennis or football and other different sports.
Provision of Services: Within the Mountain View iCity Compound, 6th of October, there are many services that a person needs, whether from shops to buy the basic items of life.
Garage for cars in various parts of Mountain View I-City, Sheikh Zayed, and places designated for each individual.
To Know More Details about Prices click here or Call Us 01200027090 because you deserve the best life
More About : apartments for sale in new cairo