Noir Mall New Cairo l Living Yards Developments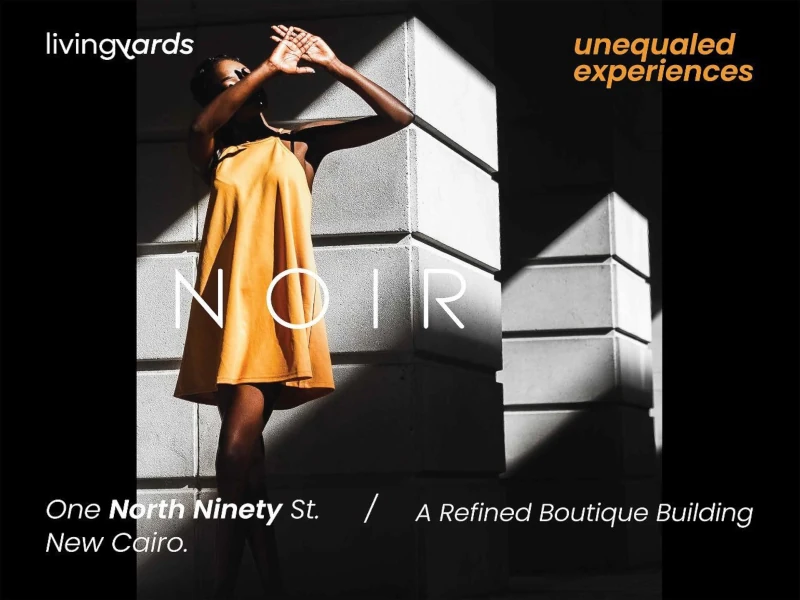 Noir Mall New Cairo l  Living Yards
Noir Mall New Cairo the best commercial project in new cairo
Living Yard Company announces the launch of its new project in the Fifth Settlement in the strongest strategic location in the Fifth Settlement, specifically on the North 90th Street in front of Cairo Festival Mall
To Know More Detail About Noir Mall New Cairo
All the information about Living Yards Developments: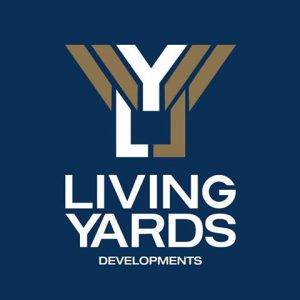 Living Yards is the owner of NOIR New Cairo project, and it is one of the most prominent Egyptian real estate development companies with great experience and sales in the fields of construction, real estate investment, and planning.
One of the top businesses in the Egyptian real estate market, Living Yards Developments is owned by two of the country's biggest financial institutions: AM Group and Egyptian Swiss Group. These two organisations have more than 30 years of combined experience in the manufacturing and trading industries, more than 3000 employees, and annual sales of more than 4 billion Egyptian Pounds. They also ensure the company's financial and technical support.
The company joined the real estate market with a fresh, forward-thinking vision. It offers the market a special and distinctive concept since it operates on the tenet of "practical luxury." Real estate world that always believes in the motto of thinking The unimaginable, designed to meet customer needs.
Previous Projects of living yards :
The Loft Compound in New Capital
LCC ( Loft Capital Center )
The Loft Downtown
The Loft Plaza
NOIR New Cairo – One North Ninety St.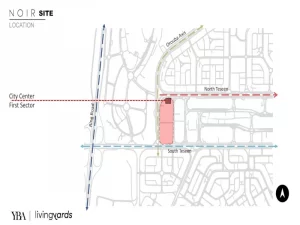 Location of NOIR New Cairo by living yards developments:
The first plot of land on the northern 90th Street from Cairo Festival
next to the El Sewedy building and the Housing and Development Bank
In Front Of Cairo Festival City – Behind Downtown Mall
Engineering Consultant of Noir project is YBA:
In Cairo, Egypt, Yasser Al Beltagy Architects (YBA) was founded in 1995. led by Yasser AL-Beltagy, its founder and principal architect. Architecture, urban, landscape, and interior design are just a few of the many disciplines and services offered by the renowned multidisciplinary design firm YBA.
More than 1,200 projects have been completed by YBA throughout the years, including residential, public, corporate and office, educational and cultural, hotels and resorts, recreational, industrial, religious, and commercial developments. Due to YBA's considerable collective knowledge and attention to detail, unexpected, inspirational, and cutting-edge design solutions have been produced.
Al Jazi Mall
90 Avenue Compound
North Coast Alamien Towers
Damac Office Tower
The Project Land Area:
NOIR Mall is located on an area of ​​around 3200 square meters – Project consist of Ground and 4 Floors
Unit types inside the mall:
Administrative offices
Commercial units ( Duplexes )
Starting Area and Starting Price:
Admin office area starts from 70 meter with price starts from 68,000 per meter
Starting area for commercial and retail from 300 meter – its price starts from 220,000 up to 250,000 per meter
Payment plans in Noir Mall New Cairo:
10% down payment, installments over 3 years (10% discount)
15% down payment, installments over 4 years (5% discount)
20% down payment, installments over 5 years (5% discount)
25% down payment, installments over 6 years, 5% down payment after one year, 5% after two years (5% discount)
Delivery date :
Two years in 2024
To Know More Details  by calling 01200027090 or whatsup click here