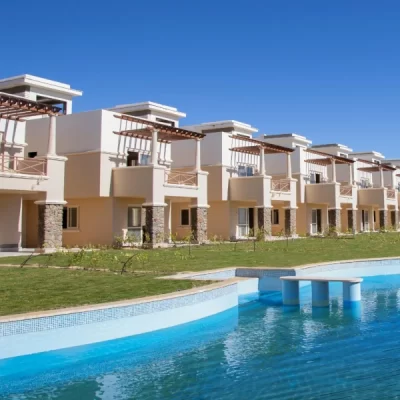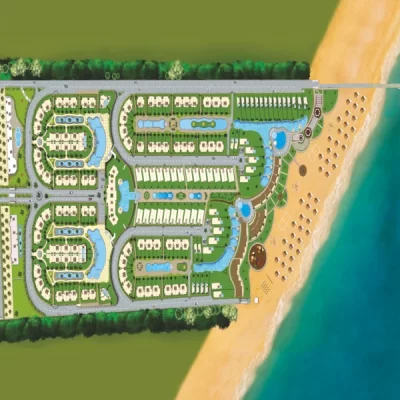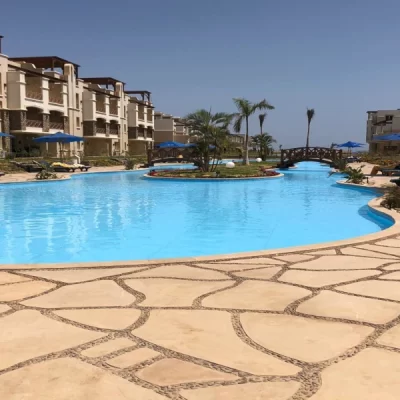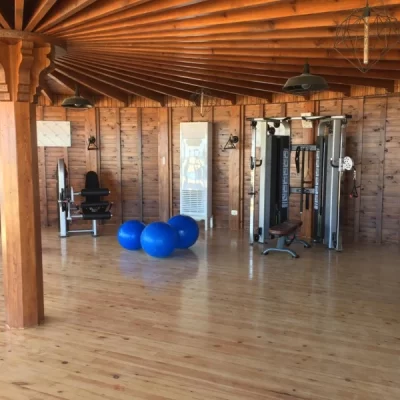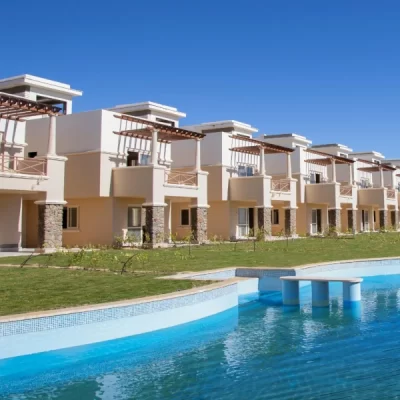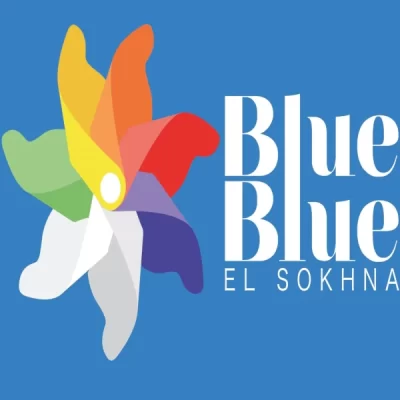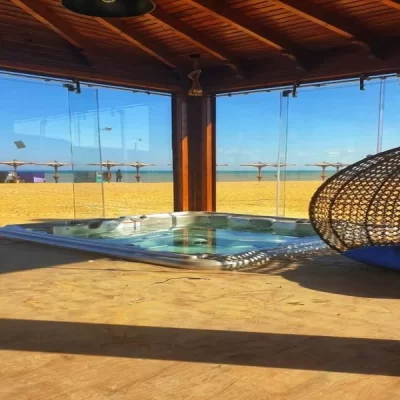 Overview
Blue Blue Ain Sokhna Resort l MG Development
About MG Real Estate Development:
Blue Blue Ain Sokhna Resort by MG – Mutaawa Group – is one of the leading companies in the field of real estate development in Egypt and it is one of the oldest Egyptian companies. The Company was established in 1998 and since then it has been distinguished by a number of various projects between residential projects, commercial projects, administrative projects and even coastal projects such as:
HQ Building, New Cairo
La Vida Compound in New Heliopolis
Promark, the new administrative capital
Mark Mall in the New Administrative Capital
Premium Business Center
MG's vision was to build an integrated and modern life for its customers, believing in the idea of ​​excellence and innovation in its projects, whether residential, commercial or even administrative, so it made every effort to raise the banner of excellence in the real estate development market
Blue Blue Resort Al Ain Sokhna
Blue Blue Ain Sokhna Resort location :
In the manner of Zaafarana and in front of the wind farms area, MG decided to complete its artistic painting of creativity, to decide to establish its Blue Blue project in this area, as Blue Blue is far from:
Cairo, at a distance of 170 km, equivalent to 90 minutes from Cairo
20 minutes from the gates of Ain Sokhna, i.e. in the heart of Sokhna
60 minutes from Cairo International Airport
And 50 minutes from the New Administrative Capital
On an area of ​​30 acres of soft golden sands, Blue Blue is being built, which is approximately 120,000 square meters
The phases of the Blue Blue project and the date of its delivery :
MG has divided the project into 4 phases, as follows:
Indigo can be picked up now or after 3 months
Cyan will be delivered after 3 months
Azure will be delivered after 6 months
Also the last phase of the project, Navy, will be delivered after two years
Types of units within Blue Blue Sokhna Resort:
– Chalets
– Penthouse
– Twin House
Services and amenities in Blue Blue El Sokhna:
15 swimming pools
Surveillance and guard system throughout the week and around the clock
Restaurant complex and shopping mall
5-star hotels
floating restaurant
Marina for berthing yachts
30,000 meter beach
Beach Club
Health care services equipped at the highest level
Gym and spa
Prices and spaces in Blue Blue El Sokhna :
In the interest of privacy and a desire to form a small residential community, MGN confirmed that the total number of units in the project is only 700 units, divided into:
Chalets
With areas starting from 100 square meters up to 220 square meters
And prices range from 2,755,000 EGP up to 6,630,000 EGP.
Pent House
With areas starting from 100 square meters up to 320 square meters
And prices range from 2,413,000 EGP up to 7,205,000 EGP.
Twin House
With areas starting from 153 square meters up to 350 square meters
And prices range from 4,713,000 EGP up to 7,175,000 EGP.
Payment methods :
Villa: 0% down payment over 4 years or 15% down payment over 5 years
Cyan-Indigo: 38% down payment and the rest of the installments over 3 equal years
Azure: 25% down payment and the rest in installments over 3 equal years
Navy: 15% equal down payment, in installments over 6 years
 Read about : The Best Ain Sokhna Projects 2023
To Know More Details about Blue Blue Resort Contact with sales team by calling 01200027090 Or Through Whatsup click here
Features
Barbeque
Clubhouse
Dining Room
Gym
Parking
Swimming Pool