Rivers New Zayed l Tatweer Misr Developments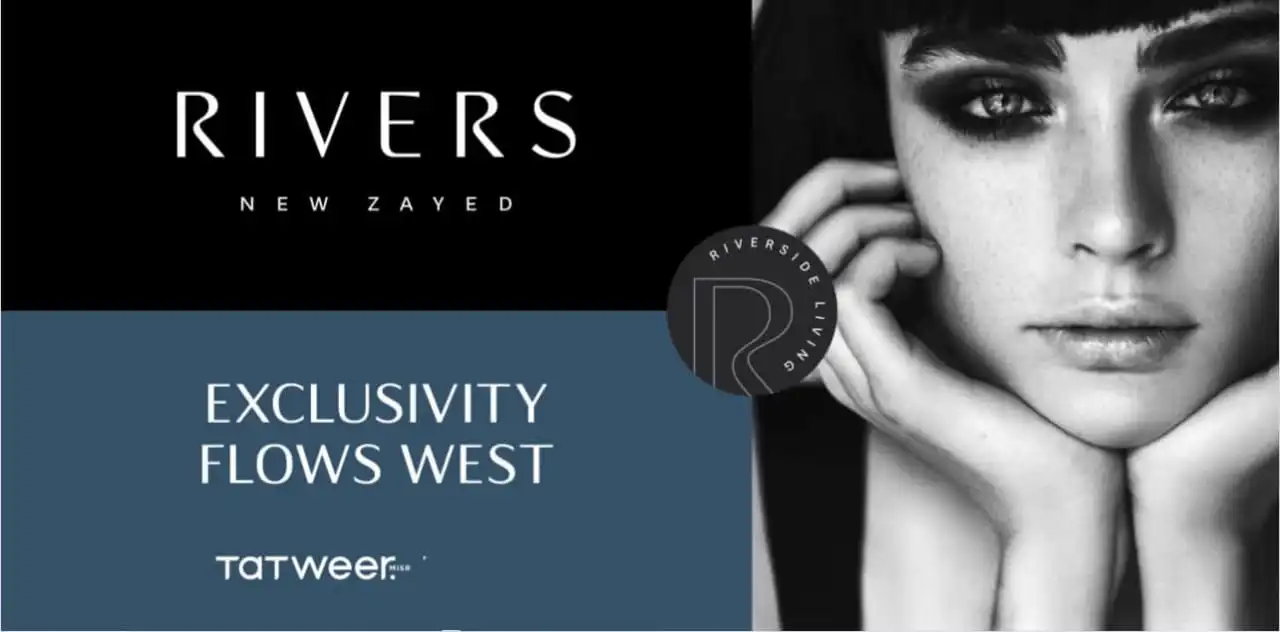 Rivers New Zayed l  Tatweer Misr Developments
All you need to know about the developer of Rivers Compound in New Zayed:
The well-known Tatweer Misr most recent project, Rivers New Zayed, is located near El Sheikh Zayed in west Cairo. This residential complex promises to give you the supreme luxury and comfort you've always wanted, surrounded by a serene setting that enhances your well-being and refinement.
Tatweer Misr Developments was established in 2014, with an investment volume of EGP 1.7 billion, and since its inception, it has a strong motive for change, as it has provided an incomparable value through model projects that have all aspects of development, and it also has Innovative and unique expertise, makes it stand out as one of the most important real estate developers in Egypt.
Tatweer Misr Developments is also committed to providing excellence in design, innovation and sustainability, where the unique advantage lies in achieving a holistic approach towards innovative and effective solutions, which includes quality construction, design and architecture, as well as distinctive landscaping, providing amenities aimed at promoting population growth, Tatweer's projects have won many awards for their excellence and uniqueness.
The most important projects of Tatweer Misr Company:
There are many projects of the Tatweer Misr Company in the field of real estate development and investment, which it implemented brilliantly within the Egyptian real estate market with perfection, and the projects of this company were numerous in Greater Cairo, in which the company was distinguished by the accuracy and clarity of the architecture, although it is a modern company within the Egyptian real estate market, but it has proven successful among major real estate companies.
And this company has a wonderful artistic touch and vision and is characterized by accuracy and extreme clarity in its designs so that all residential projects are produced in a wonderful way to suit its customers, and it has implemented many successful and famous projects in different regions such as (North Coast _ Ain Sokhna _ Future City) It also enjoys competitive prices And wonderful, in order to attract the largest community who love sophistication and distinction
Previous projects for Tatweer Misr:
Fouka Bay Ras El Hekma
Il Monte Galala Ain Sokhna
Rivers New Zayed
Brief about Rivers Compound:
The new Rivers New Zayed is a new architectural innovation developed by Tatweer Misr and is distinguished the compound with a privileged and strategic location, it is also very vital In addition, the homes of Rivers Compound are equipped with the latest amenities In order to provide all means of comfort and luxury for the residents of Tatweer Misr projects also the Rivers Compound project is a full-service residential community distinguished by its strategic location In a quiet and upscale area like Sheikh Zayed
Rivers new zayed location:
The Compound located in one of the most prestigious areas of Sheikh Zayed City, Tatweer Misr Real Development Company has established Rivers Compound, which is the latest and the most important of its residential projects now through the company's orientation to the west of Cairo due to the high demand from clients for residenceIn the city of Sheikh Zayed, the most beautiful city, and Tatweer Misr has been able to make the Rivers project a unique location for all
Tatweer Misr planned to move to New Zayed with a luxurious complex called Rivers Compound after the market success those four developments achieved. In addition to its ideal location, this compound offers a host of benefits that will make your stay comfortable.
To Contact the sales team of Rivers New Zayed by calling

01200027090

or through whatsup click here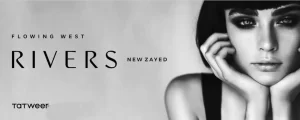 The most important landmarks and axes near Rivers Sheikh Zayed Compound
The compound is very close to many important roads such as Waslet Dahshur, Al Wahat Road, and the Ring Road, which is the most important road linking the areas of Greater Cairo to each other.
Also the compound is located minutes away from the famous MSE University, which is one of the largest educational edifices in West Cairo, which guarantees its residents unique educational services.
Unit types inside Rivers New Zayed Copound:
Townhouse
Twin house
Standalone Villa
The Facilities of Rivers New Zayed:
Gym equipped with the latest equipment
Super market
A children's entertainment area.
A huge commercial area
Cycling tracks
In addition, there are tracks for walking and jogging in the early morning
A barbecue area
Club House
There is a pharmacy working to serve Tatweer Misr Compound, Sheikh Zayed
With the provision of electronic gates to the compound
Security personnel guard the project 24/7
To Contact the sales team of Rivers New Zayed by calling 01200027090 or through whatsup click here