Rivoli New Capital l Anchor Developments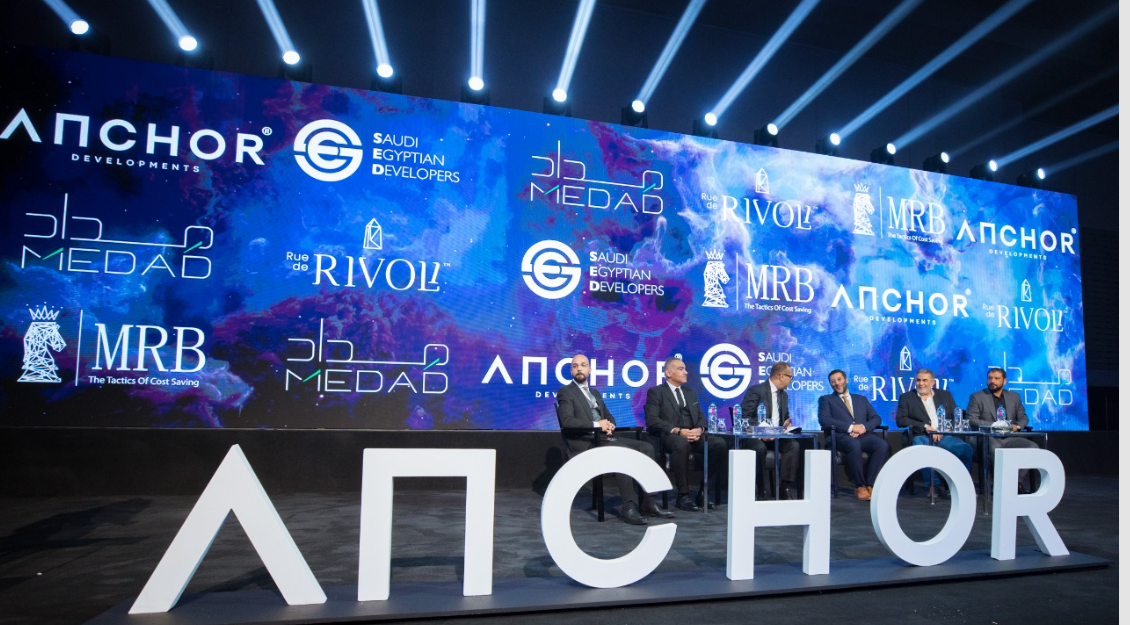 Rivoli New Capital l Anchor Developments
All the details about Anchor developments:
Rivoli New Capital is the commercial strip mall of Blue Vert Compound in New capital City
Anchor Real Estate Development is a large real estate company with many years of experience, recently announced the start of its investments in North and West Egypt with three huge investment projects, through which it will provide luxury commercial and administrative units with international specifications, with special prices and high-end services in an ideal location in the most important sustainable city in Egypt Follow us on the New Capital Compounds website.
A large real estate company whose board of directors is chaired by Eng. Amr Ali. It also includes an elite group of engineers, technicians and experts at the highest level of training, experience and skill. Anchor Developments is trying to create new investment opportunities in the Egyptian fourth generation cities, relying on its many financial and technical capabilities.
This is in addition to the company's cooperation with one of the largest contracting and construction companies in Egypt.
It is the "Al Sarh Holding" company, which gives Anchor additional strength, as Al Sarh is one of the largest Egyptian contracting companies and has more than 30 years of experience since its establishment in 1990, this ensures the provision of technical and financial support for the upcoming projects provided by Anchor Company in cooperation with Al Sarh Company.
Brief about Rue De Rivoli New Capital:
Anchor development has decided to partner with the Egyptian Saudi Development (SED)
In addition, it is a huge company in the field of real estate development, and of course the implementation of this partnership with it is a great success for the Rivoli Mall project, the company is planning to develop more 2 project during the coming period in the heart of Sheikh Zayed City.
 Manage and Operate Company for Rivoli New Capital
MRB – Mohamed Rashid Business
MRB Management was founded in 2000 as Total Facilities Management Corporation (TFSC)
In addition, the company joined RFM in 2013 and changed its name in 2020 when it became a strategic asset as a group with more than 20 years of experience in the field of real estate:
Trio V Tower
Quan Mall
Ivory Tower in MU23 new capital city
Location of Rivoli New Capital

The Commercial Strip mall of Blue Vert Compound in New Capital City, which is also one of the most successful projects of the Administrative Capital
Rivoli Mall is located on three main axes in the heart of the investors district in the new administrative capital specifically on the southern axis of Bin Zayed directly and on the central axis.
In addition, near the diplomatic district and the embassy district, and minutes from the Al-Massa Hotel
And near the regional ring road and Suez Road
Space area of the mall:

Ravoli Mall is located in the heart of the investors' area on an area of about 10,815 square meters and the construction percentage of the project will be 30% and the rest 70% will be landscapes
In addition, Rivoli new capital mall is located at a height (ground floor + 2 upper floors)
Unit types of Rivoli blue vert mall:
The ground floor is completely commercial, and all the shops are on the main street and the typical floors are fully finished administrative offices
And for the first time in the new capital will be a (Drive-thru)
Read About : the cheapest compound in new capital
The Facilities inside Rivoli strip mall:
4 Shared meeting rooms
Electric car charger
Information desk
And 4 Panoramic elevators
Solar Panel System
Solar Panel Heaters
Smart Parking system
Automated Façade cleaning
ATMS
Smart offices system
Visual intercom
Garbage chute system
Motion light sensors
Parking (429 Car)
Starting area and price in Rivoli new capital:
Admin Offices
Area starts from 45 meter up to 3212m ( All floor )
Commercial Units
Starting area is 82 square meter to 500m
Delivery Date:
June 2025
For reservations you can inquire and communicate by calling  anchor developments sales team 01200027090 Or via WhatsApp