Solare Ras El Hekma l Launching By Misr Italia Properties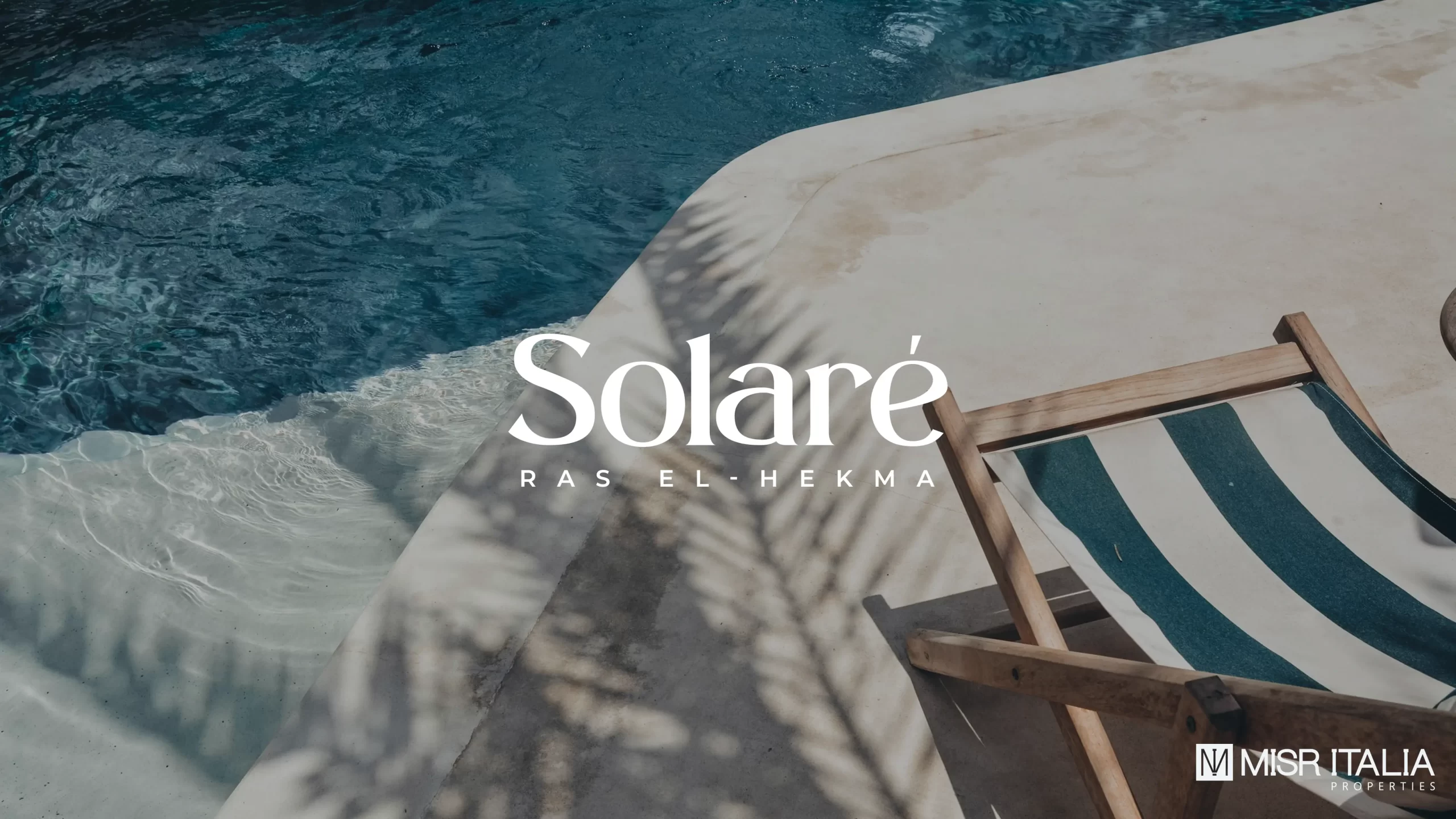 Solare Ras El Hekma
Solare Ras El Hekma is your last chance to acquire unique summer residences on the Mediterranean coast in Ras El Hikma , on an area of 386 acres; So that it can provide various options to customers, including distinct service facilities and units of different sizes, in addition to the inclusion of a large number of parks and playgrounds.
All the information you need to know about Misr italia properties:
Looking at the history of Misr Italia Properties, we find that it is very ancient and full of achievements. Which made it sit on the throne of the Egyptian real estate market, as its founding dates back to 1998, and throughout that period it was able to present more than 25 diverse projects between residential, entertainment, commercial, and administrative units.
In addition, it has taken care to observe security and safety conditions in accordance with standard building standards; Which made it gain the trust of a large segment of customers, and it was keen to select the most vital areas that attract investments, such as the North Coast and Ain Sokhna, as well as the New Administrative Capital and Ras Sidr.
Misr italia delivered 6,000 luxurious residential units, with the best integrated services and modern technologies, to put the owners on another level of modern living, which keeps pace with global development, to make the owner feel distinguished.
The company also operates in five economic sectors (real estate, tourism, facilities management, furniture and decoration) and has 16 real estate projects so far.
Features of Misr Italia Development Company:
Misr Italia Real Estate Development Holding Company is keen on innovation and also listens closely to customers to provide them with the best experience from every aspect of ownership and residence to deal with the company and build a relationship of trust between them in addition to providing the best services whether they are looking for liveable complexes or offices, based on the philosophy Creativity and innovation, as the company is distinguished from the rest of the leading companies by providing projects with unique concepts and designs that are unparalleled in the field.
Also, honesty and transparency are basic values that the company used to describe its culture and to achieve a long-term relationship with customers. Examples of this are the delivery of various units on time and with the best quality in construction and infrastructure, and it is also keen to create opportunities for our society to develop and grow.
It is also keen to provide a variety of spaces and prices to suit all types of investors' requirements, with the launch of payment systems that remove any obstacle in the way of contracting, and that is in the company's keenness to comfort customers and put them in the first place for them.
All these successes come due to the wise leadership of Misr Italia for Investment and Real Estate Development, which is keen to constantly distinguish itself, and they are:
Khaled Al-Assal, founder of the company and chairman of the board of directors.
Mohamed Khaled Al-Assal as CEO and Managing Director.
Mohamed Hani Al-Assal as CEO and Managing Director.
Karim El Assal, Co-Chief Executive Officer.
Read More About : AZZAR NORTH COAST
As for the most prominent real estate projects of the company that owns the Misr Italia North Coast project , we find them as follows:
Kai Ain Sokhna project
La Nouva Vista project in New Cairo.
Garden 8 project in New Cairo.
IL Bosco New Capital project in the New Administrative Capital.
Cairo Business Park New Cairo Cairo Business Park New Cairo.
Il Bosco city in el mosktbal
Mousa Coast Resort in Ras Sudr.
Solare Ras El Hekma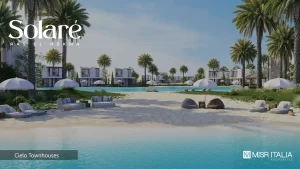 This project is considered one of the largest projects in the budget in the field of real estate Misr Italia indicated that this investment, it comes within the giant company's strategy to build a unique resort in one of the most strategic places on Fouka Road, Ras El Hikma North Coast
Solare Ras El Hekma Location: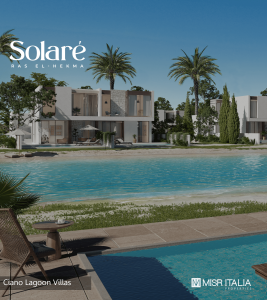 The Misr Italia North Coast project is distinguished by its location in the most charming area on the Mediterranean coast, with turquoise waters and white sands; therefore, we find it located at Kilo 199, Alexandria-Marsa Matrouh Road, in the Ras El Hikma area, which is considered the most important investment destination at the present time.
As for the most important villages near Misr Italia North Coast , we find the village of La Vista North Coast as well as Swan lake North Coast, and it is about 15 minutes away from the village of Lumera Beach North Coast, and it is even close to the village of Mountain View by about 10 minutes.
As for the area of the Misr Italia Resort on the North Coast, the real estate company that owns the project was keen to carve out a huge area of 386 acres, with a total investment of 24 billion pounds. So that we were able to provide the largest number of services and housing units in various styles; In order to satisfy the aspirations of investors and those who want to own unique units.
Unit types in Solare Misr italia:
Standalone Villa
Townhouses
Twin Houses
Chalets
Facilities and amenities inside Solare Ras El Hekma:
10 Zones with different experiences
1 KM Shoreline
+115,000 SQM Water Bodies
Elevations +31M above sea level
82% of units with water views
+16 Product Types
18 Pools
2 Boutique Hotels (including Wellness Center)
Lagoon Club House (Indoor Gym, Yoga Studio, Co-Working Space, Restaurant, Convenience store)
Beach Amenities (Fine Dining, Outdoor Gym, Food trucks)
Sports Area (Football, Padel Tennis, Multipurpose Courts)
Italian Inspired Retail Area
Branded / Serviced Residences
Bike Lanes / Electrical Scooters Station
General Project Types Availability & Starting Areas
STANDALONE VILLAS
3 bedrooms area starts from: 206 meters
Area for the 4 Bedrooms starts from 250 meters
TWIN HOUSE
3 bedrooms 186 meters
Starting price: 10,600,000
TOWN HOUSE
3 Bedrooms + Maid's room
Area 173 meters starting 8.3 Mil.
CHALETS
2 Bedrooms 107 meters starting 3,900,000
3 Bedrooms 124 up to 142 meters starting 4,700,000
Finishing Specs
Chalets, Town house, and twin houses Fully Finished.
Villas: Finishing package 1 year prior to delivery
Payment plan:
5% down payment with installments over 7 years
Down payment 5% and after another 5% over 8 years
10% Down payment over 6 years installments (Discount 10%)
You May Know More Details About : Koun Ras El Hikma
 To Know More Details about Solare Ras El Hikma Prices click here through whatsup or calling sales team 01200027090