Suli Golf New Capital – UC Developments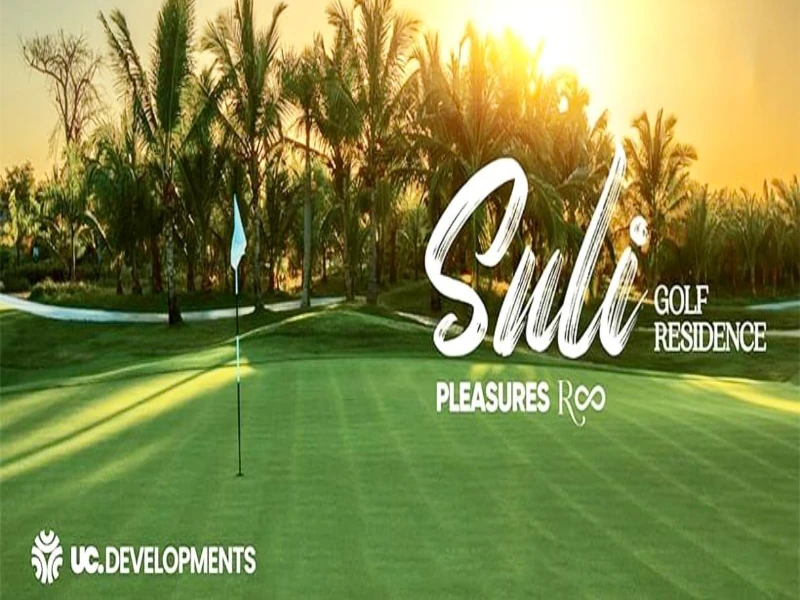 Suli Golf New Capital
Suli golf New Capital is the newest and first residential project by Uc Developments in the New Capital City
The first golf in the new administrative capital
First compound in new capital city with golf area and pools all over the compound we have all facilities your client search for with good location in R8 
After the continuous success achieved by UC Real Estate Development Company in its previous distinguished project in the New Administrative Capital, the company decided to launch its first residential project in the R8 area and a market. the compound will be built on an area of ​​26 acres, equivalent to 105,000 square meters, and these spaces will include a variety between apartments and duplexes.
Soly Golf Residence Administrative Capital
To contact the Soli Golf Compound team in the Administrative Capital 01200027090 or contact us on WhatsApp through WhatsApp
The compound located in the heart of the R8 area in the new capital city
Compound in front of the largest university in R8, And in front of the largest hotel in this area
Facilities of the golf compound:
3 Main gates for entry and exit for Suli golf
Parking
A circular road inside the project
Also includes a huge mall at the highest level
Gym and sports area includes several pitches for tennis, football and social activities
And swimming pools
For the first time in the new capital city In all residential projects 80% of the compound *Golf * With international specifications and golf cars
Landscapes
8 swimming pools inside the compound
kids area
All buildings views in Water feature landscape
Unit types and areas inside:
Apartments only 
From 1 bedrooms to 5 bedrooms – area from 155 meter up to 337 meter
Price per meter:
Prices start from 9,500 up to 13,000 per meter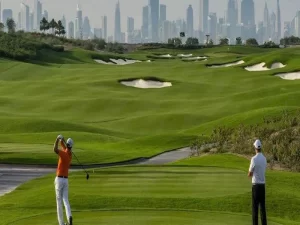 All you want to know about R8 Residential District?
The eighth district R8 in the administrative capital is one of the most important areas that attention is drawn to it at the present time, because it is very suitable for long-term real estate investment, and the administrative capital is divided into several distinct neighborhoods, starting with the first residential district and ending with the eighth district. which is one of the best investment opportunities in 2021 is to invest in these projects, and the area of ​​these is about 2500 acres. The district is one of the famous neighborhoods where many high-end compounds and hotels are located,
R8 contains 2 gyms, a club with an area of ​​73 acres, and another club located on an area of ​​35.5 acres.
The neighborhood contains large green spaces with an area of ​​approximately 40,000 acres
UC developments is an investment entity that was established through an alliance and merger of a number of real estate expertise working in the field of real estate investment, engineering, architectural, marketing consulting. and project management in the Egyptian market spanning more than 20 years and owns more than 70 real estate projects in many areas such as Heliopolis, New Cairo and 6th of October. Also Uc developments are one of the remarkable entities in Egypt within the construction and investment field, with a wide scoop of projects including residential, commercial, and administrative units.
The developer company never fails to be on top. they developed a variety of projects, from residential to commercial to administrative. One thing they all have in common is that they're all executed with the highest quality and are exceptional by international standards.
UC Real Estate Development has established a group of the most prominent experts and consultants in all fields of investment, planning and real estate development:-
Engineer / Mohamed Taher
Sameh Awwad
Ahmed Sameh
The Developer Company always cooperates with Hani Saad Company as an engineering consultant for most of its projects
Previous projects by UC Development :
UC is distinguished by its many successful commercial and real estate business, and among the most successful and important of these projects are:
Commercial projects in 6th of October City
Uni Tower 1
Residential projects in Heliopolis
Residential and commercial projects in New Cairo
Uni Tower 2
To Know More Detials About prices of UC Developments click here or call us 01200027090