Taj City New Cairo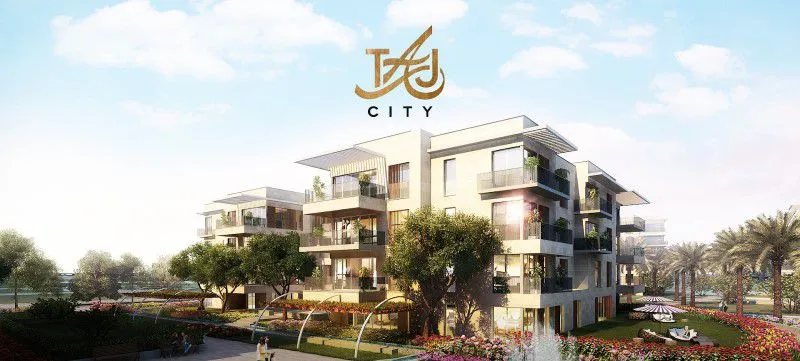 Taj City New Cairo
Taj City New Cairo compound is a variety of spaces and designs to suit different customers' tastes, and they also have distinctive views of picturesque green spaces
Company Profile:
Nasr City for Housing and Development (MNHD) is considered one of the oldest real estate companies in Egypt. It was established in 1959, and it is also an Egyptian joint stock company. It has been included in the Egyptian Stock Exchange since May 1995, which makes it the first choice for investors and enhances customer confidence in it, especially with its giant and wallet projects its vast lands.
Nasr City for Housing and Development (MNHD) throughout its 63 -year -old history in establishing the current neighborhoods of Nasr City and its neighboring neighborhoods, and the company also contributed to the reconstruction of about 40 million square meters, and Nasr City for Housing and Development has a land portfolio of about 3.5 million square meters in the vicinity Cairo Airport, in addition to 5.5 million square meters on the Cairo -Suez road.
MNHD Partners:
The history of the Nasr City for Housing and Development (MNHD) confirms its cooperation with many partners, and the quality of its projects indicates its keenness to choose its partners in the areas of construction, construction or designs, and with the development witnessed by Nasr Real Estate City Company recently, it was necessary to make partnerships that keep pace with the tremendous development in Real estate field, MNHD Developments has signed global partnerships with the "DDs & Partners" and "Benoy".
Browse : Compound BlueeTree New Cairo Prices
MNHD Owners:
-Mohamed Hazem Adel Muhammad Fathallah Barakat, Chairman of the company's board of directors.
-And the Managing Director: Ahmed Ali Ibrahim Al -Hitmi.
-It consists of several members:
Ahmed Hussein Abdel Majid Omar, Mushira Kamal Abdel -Maksoud Al -Maghrib
Salah Hisham Abdel Majid Qatamish, and finally Yasser Mohamed Kamel Al -Mallah.
Previous Projects:
Tijan project.
Primra compound.
Taj Sultan Project.
Etlala Alabbasia project.
Cavana Lake the city of the future.
Taj City New Cairo.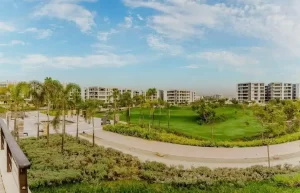 Taj City compound is a variety of spaces and designs to suit different customers' tastes, and they also have distinctive views of picturesque green spaces
Location:
The Taj City compound is located in a distinct vital location between Old Cairo and New Cairo, there is a few minutes from Heliopolis and Nasr City directly on the Suez road, the ring road and in front of Cairo Airport.
Places near MNHD :
The Suez Road, passes in front of Taj City New Cairo directly.
Nasr City.
Ring road.
Downtown Cairo, 10 minutes from the project.
JW Marriott and Kempinski
Project Area:
MNHD Developments Company is upscale and unique designs for the Taj City, and the project extends over an area of 960 acres, most of which are green spaces
Facilities: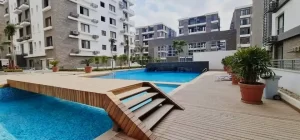 Green spaces scattered all over.
Children's entertainment areas.
Imported areas for concerts with parents.
24 -hour monitoring cameras.
Security and guards who work on the patrol system.
The electronic gates on the entrances and exits of Taj City.
A global health club that includes all modern equipment.
A group of equipped gyms equipped.
Various swimming pools, gyms, Jacuzzi, and spa.
Language and international schools.
International cultural club.
A large commercial mall.
Population position within the compound.
Unit Types Taj City Fifth Settlement :
Apartment
Twin House
Standalone Villa
Phases:
Lake Park (Sold Out)
Taj Sultan (Sold Out)
Shalya (Sold Out)
Taj Gardens (Sold Out)
Park Residence (Sold Out)
Club Side Residence (60 Acre)
Taj Ville (35 Acre)
Elect (27 Acre)
Kinda (27 Acre)
Areas: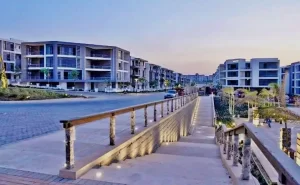 Club Side Residence (Starting from 113.70 SQM + 93.60 garden Up to 225 SQM + 63.35 Roof)
Taj Ville (Starting from 194 BUA 200 Land area 119 garden 58 Roof )
Elect (Starting from 265 BUA 243 garden 83 Roof Up to 265 BUA 277 garden 119 Roof)
Kinda (Apartments Starting from 120 SQM Up to 327 SQM + 52 garden ,Twin House Starting from 392.3 BUA 217.65 Land area Up to 551 BUA 516.5 Land area)
Prices:
Club Side Residence (Starting from 3,515,666 Up to 6,770,391)
Taj Ville (Starting from 8,170,000)
Elect (Starting from 12,711,867 Up to 14,328,450)
Kinda (Apartments Starting from 4,148,017 Up to 11,903,585 ,Twin House Starting from 17,496,934 Up to 31,104,693)
Payment Plans:
Club Side Residence (5% DP over 8years Equal Installments)
Taj Ville (5% DP over 8years Equal Installments)
Elect (5% DP over 8years Equal Installments)
Kinda (10% DP over 8years Equal Installments)
Maintenance:
8%
Cash Discount:
Club Side Residence (33%)
Taj Ville (33%)
Elect (33%)
Kinda (30%)
Finishing:
Club Side Residence (Core and Shell)
Taj Ville (Core and Shell)
Elect (Core and Shell)
Kinda (Fully Finished + AC'S)
Delivery:
Club Side Residence (3Years)
Taj Ville (2Years)
Elect (3Years)
Kinda (3Years)