The strip mall New Capital – Eight developments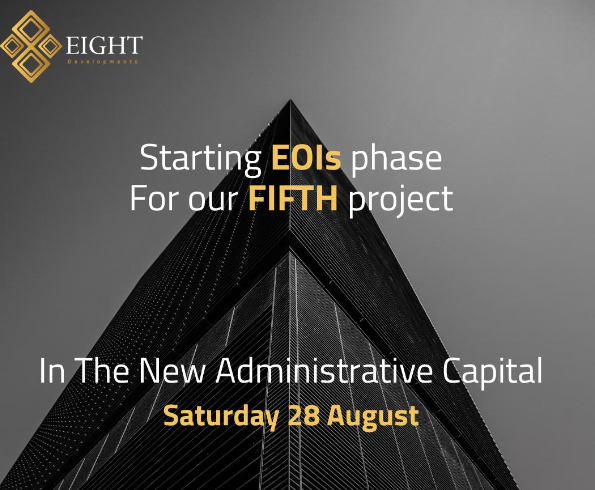 The strip mall New Capital – Eight developments
Benefit now from getting the highest return on the down payment through The Strip Mall, the new administrative capital, which was launched through Eight Real Estate Development Company In the downtown area in the heart of the new capital, we will learn in this article about the unit prices in The Strip Mall, the new capital The Strip Mall's prices are very competitive with convenient and convenient payment systems for all customers.
Brief about Eight Developments Company: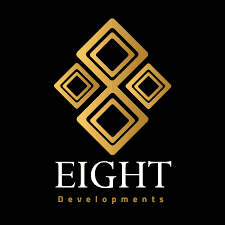 Who is Eight Real Estate Development and its previous projects?
Eight developments is one of the best companies in the Egyptian real estate market. The company has great experience in real estate and has worked on many distinguished projects, developing more than 52 projects. It was also established in 2017 by the engineer Omar El-Saadawi, who is the Chairman of the Board of Directors of Eight Real Estate Investment Company, which has 5 years of experience, and although it is a small period for the real estate giant in the Egyptian market, it has proven its efficiency and put its name among them in a very record time.
Eight Real Estate also invested in the new administrative capital after seeing the state's recent orientation to it to keep pace with the urban development around the world, which made the Eight company put in its project in the capital about 600 million pounds, and this is the amount of investment proposed in the project.
Among the most important projects of the company are:
Down Town Mall 1
Down Town Mall 2
88 Hub Mall project in the new capital
Central Point Mall
Location of the project:
Now, eight development company is offering the largest strip mall on Central Park directly, in the heart of the new capital city
Via 3 malls attached with each other:
Central point mall
88 hub mall
The Strip mall, and this is the company's fifth project
Project space area:
The strip mall is the largest project of the company and space is 7,200 meter, this project on 3 sides and this is what makes the project has none back unit
The first: directly on Central Park, and the first building will be in front of it by 240 meters
Second: On a 30-meter-wide corridor
The third: a main street with a width of 75 meters
The strip mall is (ground and 12 floor) also it includes 4 underground basement
Ground floor will be Retail – Food and beverage
A large food court in first and second floor
The Admin offices from 3 to 12 floor
Facilities and amenities of the strip mall:
4 Underground parking
4 entrances to ensure and ease of accessibility (and an entrance for administrative floors.
Double height entrances 8m high by 8m wide
6 elevators according to TIS (traffic impact study ) for the project
Food Court in the strip mall project alone divided into two floors with an area of 4318 meters (Food Court in the project in general with an area of 5710 meters)
Designing the mall and choosing that the building be on two buildings connected to Glass Bridges
Archplan company, general project consultant
Starting area and all you want to know about the spaces inside this tower:
Commercial units starts from 35 meter
Administrative unit starts from 34 meter
The strip mall starting price: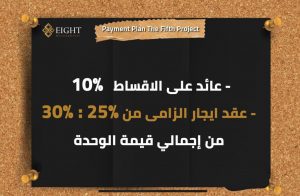 Ground floor: – 100,000 up to 150,000 per meter
First floor: – 90,000 up to 120,000 per meter
Second floor: – 70,000 up to 90,000 per meter
   *Administrative*
Starting from 34,500 up to 52,000 per meter
The Payment plan has many options: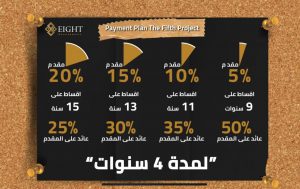 5% down payment and the rest over 9 years
10% down payment and the rest over 11 years
15% down payment and the rest over 13 years
20% down payment and the rest over 15 years
To know the full details about the units of prices for shops and administrative offices in The Strip Mall, the new capital, click here