Zed East New Cairo By Ora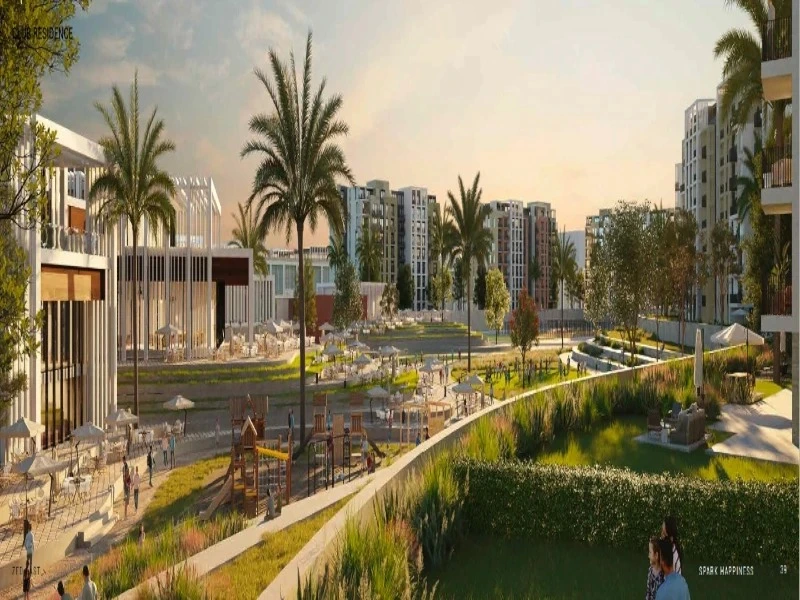 Zed East New Cairo – Ora developments
All you need to know about the developer company?
Zed east New Cairo compound by Ora Developers which is one of the leading real estate companies in the real estate field, the company has carried out many advanced real estate projects and has a long history of successes, and the CEO of Ora Company is the famous businessman Naguib Sawiris,
The Development company provides a miniature model for creating integrated cities within larger cities, so we find that it constructs these projects with all required infrastructure in place and that all of its residential projects are surrounded by services and occupancy, demonstrating its commitment to providing services to owners and guests.
Ora Real Estate Development Company will carry out this project in stages, with residential towers of up to 20 floors being constructed, as well as social and sports clubs and a dedicated parking lot for each residential building. Finishing work is being prepared and carried out at a high quality and luxury level.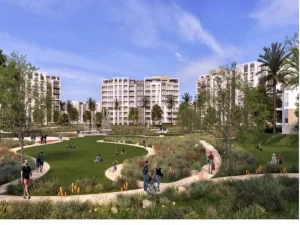 Previous projects:
Ora Development has executed many real estate projects inside Egypt, including:
Zed Towers in Sheikh Zayed.
Zed west
Pyramids Hills October Compound.
Ora – North Coast
Silver Sands North Coast
Nile City Towers Project.
Zed East New Cairo
Compound Zed East New Cairo is one of the most beautiful and elegant Fifth Settlement compounds that offer a special world of luxury, entertainment and fun. Also you can reside in the middle of a natural environment, vast green spaces, and various entertaining activities, as well as the diversity of spaces and units between apartments, penthouses, townhouses, and villas. Besides that, the attractive design and multiple payment systems offered by Ora Developments.
Location of the compound:
The executing company has carefully chosen Zed Project location in the Fifth Settlement, on the Ring Road, at the end of 90th Street,
Intersecting with the Second Ring. It is located near most of the vital areas of the new cairo
Zed New Cairo is located 10 minutes from the American University.
The project is located a 15-minute drive from Cairo International Airport.
Zed East new cairo space area:
You can find that the total area of the project is estimated at 450 acres to suit the construction of units in various forms of apartments, villas, and administrative buildings. The buildings are built on only 20% of the total area and 50 acres are allocated for the construction of the largest playground and sports club in New Cairo and the Fifth Settlement.
The executing company has allocated 200 acres for green spaces and landscapes to provide the best view for all units.
Unit types inside Zed East in New Cairo 
:
Apartments
Standalone villa
Penthouse
Duplex
Faculties :
Providing security and guarding system
Vast green spaces and gardens, with more than 70% of the total area of the compound
A large sports club on an area of 45 acres that includes a range of sports activities
Various places for entertainment such as clubhouse, swimming pools, gym, sauna, jacuzzi,
Special places for children, amusement parks, playgrounds, and nurseries.
A commercial area that includes a variety of international brands
Zed East New Cairo with private garage bottom of each apartment building is equipped with locked.
Medical clinics, pharmacies, shops, and supermarkets to meet the needs of the compound residents.
An area that includes a variety of international restaurants and cafes.
A fire alarm and a special waste disposal system.
The space area of the units and prices :
Apartments
1 Bedrooms area is 85 meter with starting price: 2,319,000
Starting area for 3 bedrooms 139 meter up to 165 – price from 3,676,000
Duplexes (3-4 bedrooms)
Starting area from 185 meter up to 248 meter and its price is 5,036,000
Penthouses (3-4 bedrooms)
Penthouse area starts from 219 meter to 238 meter – price: 5,886,000
Standalone villa
Starts area from 245 meter up to 354 meter with price starts from 14,252,000
Payment plans for Zed east new cairo:
Apartments: 0% down payment over 9 years and half
Duplexes, Chalets and Townhouses: 5% Down payment, 5% After 3 months, rest over 8 Years and half
Installment for standalone Villas: Down payment 5%, another 5% after 3 months and the rest over 9 Years
Contact wit us More details about ora development by calling 01200027090 or click here through whatsup