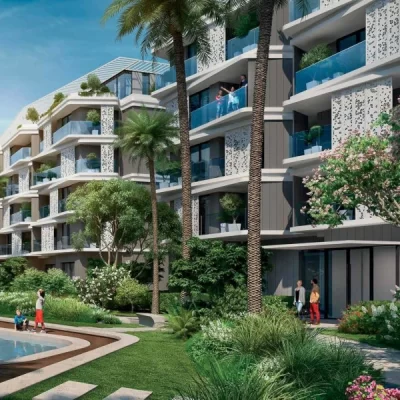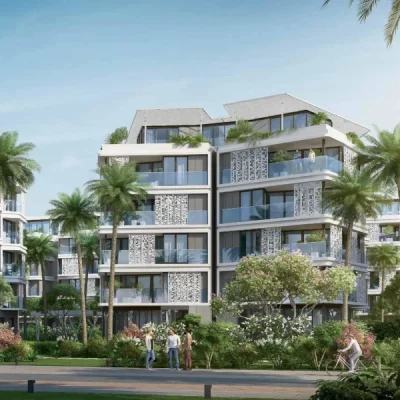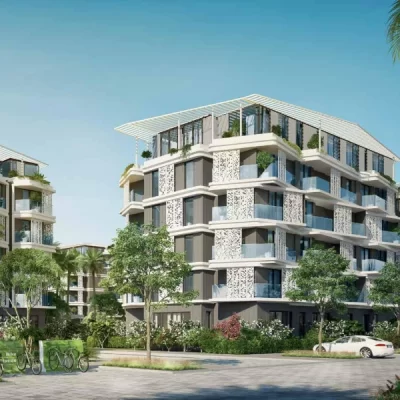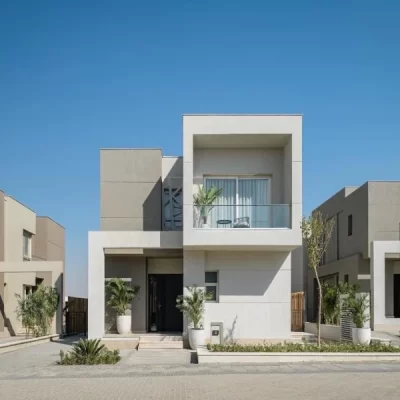 Overview
Badya Palm Hills Developments
All you need to know about Palm hills:
Badya Compound It is developed by Palm Hills Development, one of the important real estate development companies in Egypt and the Arab region. It has a long history since 2005 and has implemented a number of major projects competing on the Egyptian and British stock exchanges
Palm Hills is one of the best real estate developers in the Egyptian market today, as it works permanently and continuously to provide all the modern and advanced capabilities within the architectural works that it creates. This company came to light in 2005 and was established by the great businessman Yassin Mansour, and since that time it has been working to open new paths and contemporary visions in the field of real estate development in general.
Previous Projects:
Hacienda Bay North Coast Resort.
Palm Hills Katamya.
Palm Hills Katameya 2.
Woodville 6th October Compound.
The Crown 6 October.
Palm Hills Alexandria Compound.
Hacienda White North Coast.
Palm Hills New Cairo Compound.
Hale Town Project.
Palm Hills Katameya Extension
Capital Gardens Mostakbal City.
Village Gate.
Village Gardens Katameya
Hacienda West
Lake Yard North Coast
Palm Hills Katameya Extension
Location of Badya Palm Hills:
Palm Hills Developments chose this location of Badya compound because it connects the eastern and western parts of Cairo, making it a very active location that investors will appreciate. The location is also close to the following:
About 15 minutes away from the Giza Pyramid Complex.
It's right in the center of October City, and only ten minutes away from each of its borders.
About 10 kilometers away from MSE University.
Space area of the compound:
It is located on an area of ​​3000 acres, it has been planned to be executed in 6 phases
Unit types inside Badya Palm hills:
This compound include all types of homes you need,
Apartment
Twin house
Standalone villa
Facilities:
The Sports Club: The Biggest Sports Club In The West
Badya Stables
The Sports Arenas
Badya International University
International Schools – Kings School
The entire compound is covered with the best security cameras
A large private parking
The Courtyards
There's a large number of markets and shopping centers within the compound.
Pharmacies are scattered throughout the compound to serve all the residents
Community parks
There are several private hospitals in the compound.
The compound has a health club with a gym and spa facilities
Badya unit prices and spaces:
Apartment
1 Bedroom apartment with garden area is 104 meter – starting price: 2,181,000
Apartment 2 bedrooms starting area: 142 meter – price: 2,891,000
3 Bedrooms area starts from: 163 meter – starting price: 3,914,000
Typical Apartment 4 bedrooms starting area is 252m with starting price 4,126,000
Twin House
Land Area: 381 meter – Built up area: 281 meter with price 8,811,000
Standalone Villa
Land Area: 264 meter – Built up area: 197 meter with price 7,186,000
Payment plans:
Badya palm hills payment plan is Down payment 3% – after 3 month another 3% and the rest over 9.5 Years
Badya Villas: Down payment 5% – after 3 months 5% Over 9.5 Years
Delivery date:
2022 to 2026
For reservations You can inquire and communicate by calling 01200027090 Or via WhatsApp
Features
Air Conditioning
Barbeque
Clubhouse
Gym