The City New Capital l Master Group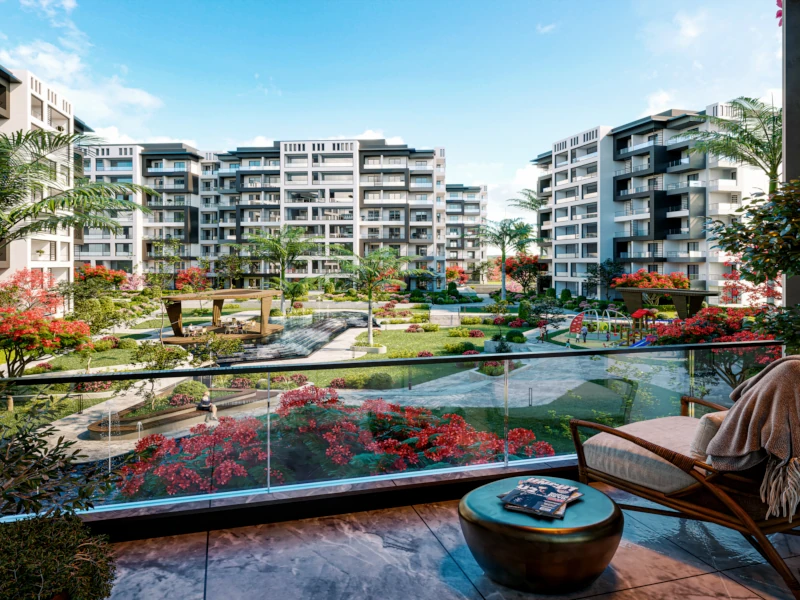 The City New Capital l Master Group
All information you need to know about master group:
If you are looking for an atmosphere of privacy and psychological comfort, and an unparalleled living life, all of this and more within the largest projects located in the heart of the New Administrative Capital, which is The City New Capital.
Master Group Developments MGD is one of the largest companies that has succeeded in ascending the Egyptian real estate market very quickly since it was established in 2016. This comes due to its high standards that it offers in all its projects, in addition to the master group is characterized by a unique artistic touch that makes all customers feel Excellence with its provision of the highest possible quality and diversification of projects in all its fields, so that each one has a distinctive character with the use of the latest international technologies in implementation of its goal to establish premature residential communities and provide citizens at home on Egyptian lands or abroad with an unprecedented premature experience.
Also the main mission that Master Group Developments seeks is to win the trust of customers and establish a quiet society characterized by sophistication and luxury, taking into account the high-end architecture, which is characterized by purity and transparency, because it wants to transform the imagined inspirational ideas into a real reality and provide an unparalleled experience. These ideas contributed to becoming one of the best real estate companies in Egypt.
The most prominent work of Master Group development:
Aventure New Capital Mall.
White bay – Ras Sudr
Ibiza Ain Al Sokhna.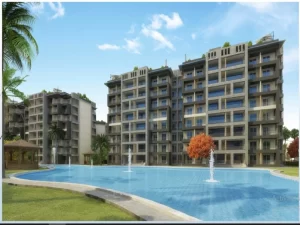 Location of the city compound:
The City crowning a Stellar Location at R7 District, Facing a Central Service Zone Area & minutes from the Vital Axis & roads in New Administrative Capital, The City located at H1 Block is mindfully planned on 54 Acres, devoting 77.5% to landscape & greenery for seamless walkability & accessibility, The City exclusive location is bounded by Diplomatic District from the East side & from the West side by Expo City
Its only 10 kilo meters from the international airport
20 minutes for new cairo city
Space area of the compound: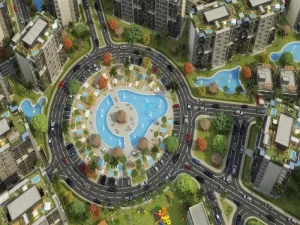 The City project is located in the heart of the new capital, covers an area of about 54 acres, and that space includes green spaces and water bodies designed on a world-class basis, which give the place a civilized appearance, and the residential buildings within the project and their housing units occupy about 30% of the project land, so the master group characterized by world-class architectural designs that combine luxury and sophistication.
Unit types inside the city new capital:
Facilities and Amenities: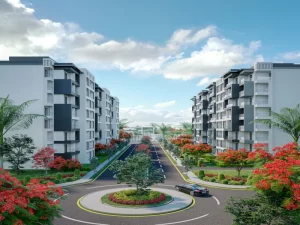 There are world-class designed swimming pools, suitable for different categories.
Largest cafes and restaurants, which are designed in an international style and with wonderful decorations.
It also includes a sports and social club and includes sports fields.
Create a world-class spa house, Jacuzzi and sauna that help you relax.
Electric elevators
Tennis court
in addition to a number of guards and security personnel
The project has an international school on a large area.
2 Main Gates
2 Elevator
Medical services and clinics that operate throughout the day.
Club house
A huge commercial mall with shops displaying international brands that are worthy of people with fine taste.
Sports gym on a large area and helps you maintain fitness.
Landscape by Memaar company
Engineer consultant: Muhram Bakhom
Starting Area and prices in the city compound :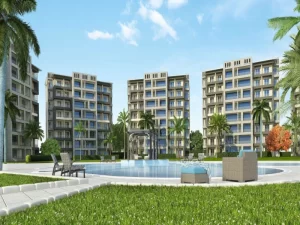 Starting area is 115 meter – with price starts from 1,728,000
3 to 4 Bedrooms Apartment
Area starts from: 154 square meter up to 198m and its price starts from: 2,092,000
For duplex space area from 230 meter – starting price: 3,035,000
The City New Capital payment plan:
Down payment 10% over 7 years
15% down payment and the rest over 8 years
20% down payment over 9 years installments
Down payment 25% and the rest installments over 10 years
Finishing:
Semi-finished
Delivery date for the city new capital compound:
2022 – Or After 2 years – 2 Years and a half
For reservations You can inquire and communicate by calling 01200027090 Or via WhatsApp click here