ORO Compound Obour City l AMG Developments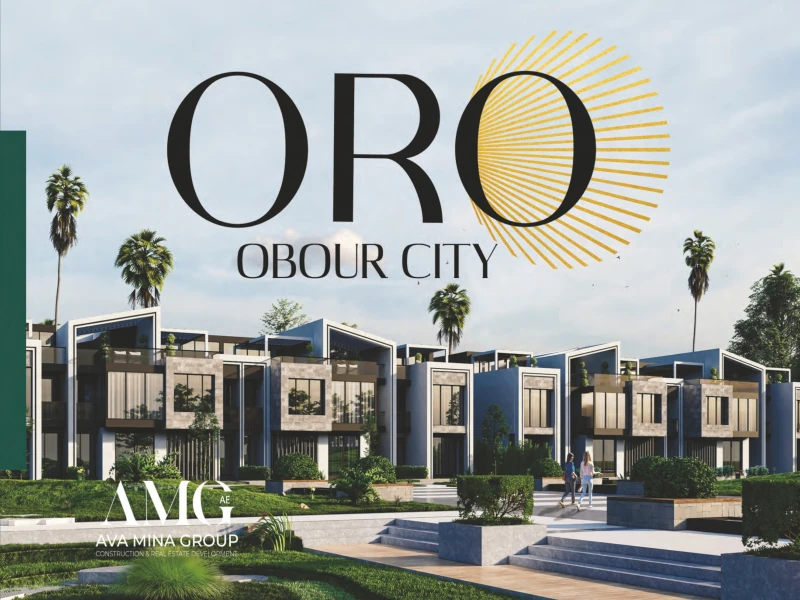 ORO Compound Obour City l AMG Developments
All you need to know about Ava Mena Group Developments:
Oro Compound Obour City was able to achieve the most difficult equation that most customers, investors and residents are looking for, and through a new concept of happiness Ava Mina Group has achieved this equation at competitive prices in the real estate market that enables customers to choose their units easily, and also achieves simple easy payment schemes, which facilitated the acquisition of a residential unit that every customer dreams of in a high-end residential complex.
 It was established in 1994. Ava Mina Group has more than 20 years of experience for its owners, Mr. Ashraf Awad and Mr. Ihab Awad, and the company has implemented many major projects in Egypt and the world. The company has implemented many major projects in Egypt and the world. It is also a sophisticated company that aims to create distinctive homes that meet the needs and requirements of our customers.
The company began to develop and implement modern and advanced ideas and designs that meet the needs of the Egyptian market by providing distinctive housing units with different spaces and competitive prices. It also provided a healthy work environment for its employees that contributes to implementing developments according to the highest possible standards. In addition to providing the most advanced building materials, choosing the best suppliers.
Ava Mina Group seeks to offer high quality accommodation with modern designs at the best prices in the Egyptian market. They are also very keen to choose the location of each compound carefully. Where it must meet their conditions and criteria such as strategic location, proximity to vital areas and main roads, availability of residential and community services, as well as proximity to shopping and entertainment centers.
Previous projects for AMG:
N Mall – Medical mall in new capital city
ORO new capital in R7
Elmaleka and el Amir Farm
Residential buildings in new capital
For reservations you can inquire and communicate by calling 01200027090 Or via WhatsApp
Location of ORO Compound Obour City: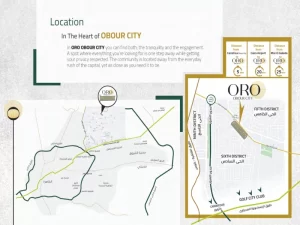 Oro El Obour Compound is distinguished by its strategic location, as it is located in the heart of Obour City, on the main Obour axis, next to Carrefour El Obour in 6th District. The compound is far from the daily congestion, but it is as close as you want and steps away from everything you need.
Located 25 minutes from Heliopolis.
Only 20 minutes from Cairo International Airport.
It is also only 5 minutes away from Carrefour El Obour.
Project space area:
Oro El Obour City was implemented on a large area of 28 acres, but it was divided into 80% green spaces, meaning there are more than 21 acres of green spaces, in order to have a pure life that makes you feel happy and relaxed.
Unit types inside ORO compound Obour City:
The Oro Obour City project includes a distinctive group of villas consisting of 228 villas:
Standalone Villas
Townhouse
Twin House
 All the Facilities you need in the compound:
Oro El Obour Compound has an integrated security system of security and guard personnel throughout the day.
Swimming pools and large green spaces.
Includes 2 commercial malls.
A club to spend the most enjoyable times with family and close ones.
GYM and SPA is equipped with the best equipment and devices.
A special entertainment area for children.
Also includes high-speed WiFi internet.
In Oro Compound, Obour City, a mobile application service is available to serve the residents of the compound
Club house
Football and tennis court
Starting area and starting space: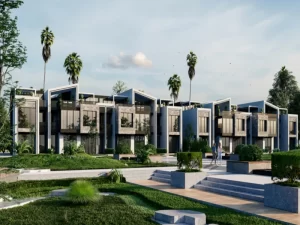 Town House
Starting area for the middle and corner villa is 288m – Price starts from 4,000,000 / 4,500,000
Twin House
Area starts from 302 square meter with starting price 5,100,000
Standalone Villa
SA Villa will starts from 320 meter up to 500 meter – Price from 6,200,000 up to 8,100,000
Payment Plan for Compound ORO Obour City:
Down payment 15% and the rest installments over 10 years
Delivery date:
After 3 years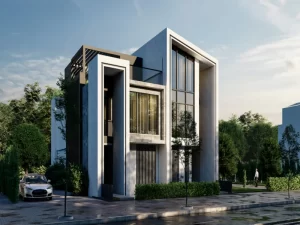 For reservations you can inquire and communicate by calling 01200027090 Or via WhatsApp