Midtown Condo | Better Home Development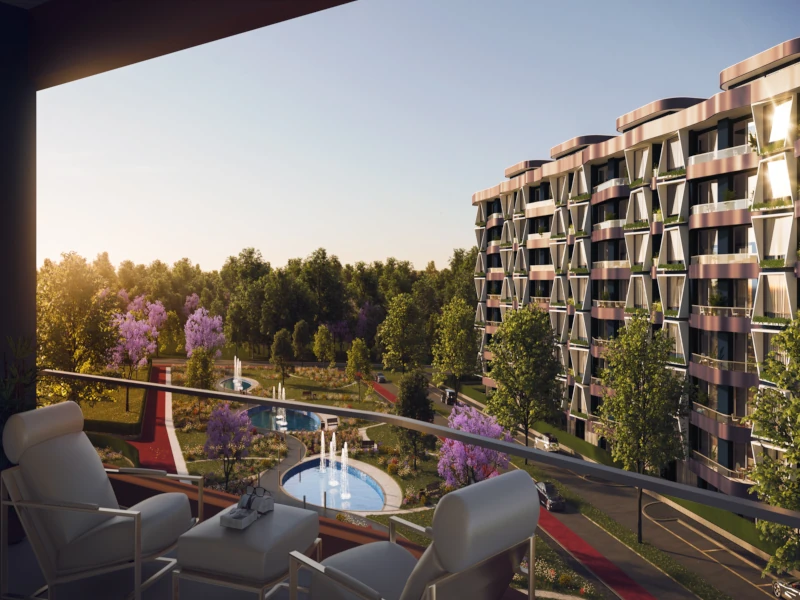 Midtown Condo | Better Home Development
All you need to know about the developer company:
Better Home real estate Development Company is executing the Midtown Condo project,
the new administrative capital, and provided it with all its expertise and offered exclusive services
and advantages that are not counted until the first goal of establishing the project is the comfort and distinction
of all customers and providing them with all means of pleasure and not needing them to leave their own place under any circumstances.
Better Home
Better Home is one of the largest real estate investment companies in Egypt and the Middle East. It  established in 1998 and is one of the oldest real estate companies in the Egyptian market. Also to provide the best services, activities and amenities through its projects until it became one of the largest real estate companies scince 2003 by raising the level of project production. Better Home Developments, is the best group in terms of lifestyle, it is a number of companies that are specialized in either building or operating facilities that provide the best and best way of living.
It contributes to highlighting the ancient architectural elegance that is well-established, with some touches of practicality and modernity, and it contains a group of specialized companies, each of which has its own individual and prestigious projects.
Who is the owner of Better Home?
The Developer company Better Home was founded by Eng. Sherif Adly with the assistance of Eng. Essam Adel.
The previous work of Better Home Company
it completed a huge number of real estate projects with the help of a group of real estate investment companies affiliated to the company, such as:
Midtown Mall
Cairo Business park
New Capital City by Better Home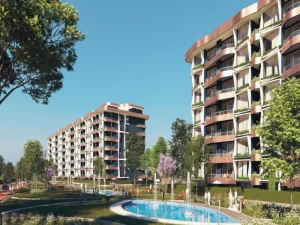 Midtown Condo new capital location :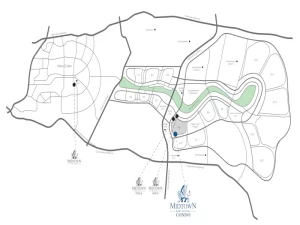 The strategic location of the compound is considered one of the most important elements of distinguishing any residential complex, so the real estate developer was keen to implement the Compound Midtown Cond, the Administrative Capital, in one of the most distinguished locations of the New Administrative Capital, specifically in the seventh residential neighborhood, R7.
The seventh residential area, R7, is the most important and vital area within the New Administrative Capital, as it has many advantages that all residents of the Administrative Capital are looking for, such as the close distances from the most important neighborhoods of the Administrative Capital and the distinctive views of the Green River.
Space area of the compound:
Midtown Condo Compound, the administrative capital, is built on an area of 60 acres, where the percentage of construction in the project is about 20%, and the rest is occupied by the largest amount of green spaces and an integrated area for services and recreational activities that meet all the needs of the project.
Unit Types:
Apartment
read about : The Best New Capital Compounds
Facilities of Midtown Condo Better Home :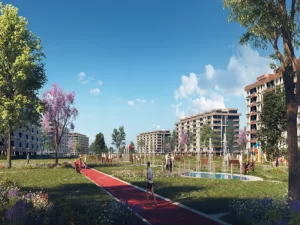 Midtown Condo New Administrative Capital has many distinctive services that make it one of the largest residential projects located in the heart of the New Administrative Capital, and these services include the following:
A health club that includes all activities, including a gym, spa, and various sports fields
Different areas for children to play with their families, play the games they prefer, and spend the best time with their friends
 above all International restaurants and cafes that offer the best and most delicious food and drinks at the highest level of sophistication, urbanization and satisfaction of all customers
Commercial area that includes the largest number of commercial malls that contain all famous international brands and brands that suit all tastes.
Security and guarding throughout the day to secure the entire compound, in addition to  equipped with the best and latest security devices
read about :  Townhouses for sale in New Capital
Areas for the apartments:
Apartments for sale in Midtown Condo
2 Bedrooms Apartment:
 Starting area from 115 meter up to 130 square meter with 105m garden
3 Bedrooms
Area starts from 160m to 300 meter  with 125 meter garden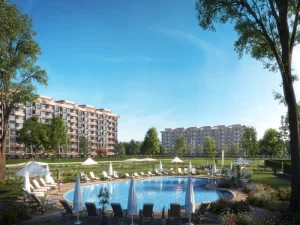 Read More About : Eval Towers New Capital
Starting Price in Midtown Condo New Capital Egypt :
Apartment 2Bedrooms: 2,630,086 Up to 2,990,072
Apartment 3Bedrooms: 2,535,750 Up to 5,867,695
Payment Plan of  midtown condo:
10% DP over 6years Equal Installment
Maintenance:
10%
 later Know more details about  Better Home Developments  , so  You can inquire and communicate Whatsapp click here or 01200027090