Seaside condos D Bay – North Coast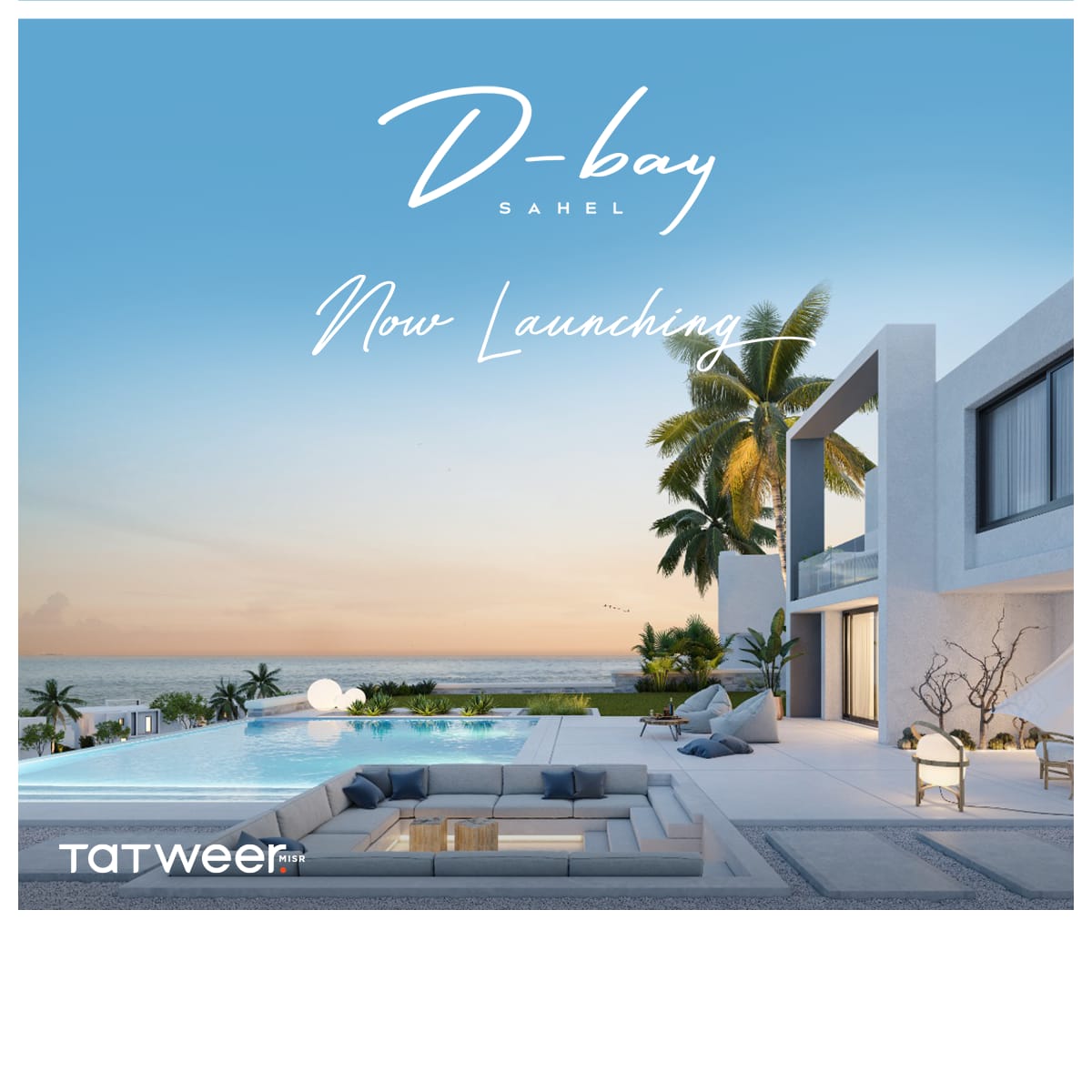 Seaside condos D Bay – North Coast
Seaside condos D Bay  See the line where the sky meet the sea? Well, that is Seaside condos. Seaside condo is the place where you can wake up on its' warm sun, refreshing air, unbelievable crystal clear water and unique design by Gianluca Peluffo & Partners by all the meanings it is the perfect place to clear your mind and get back to your own self.
Seaside was planned for a luxurious lifestyle, Taking care of every single detail Tatweer Misr made sure to have endless sea view, many pools, Fabulous Lagoons and huge space of landscape
A new 20 warm houses were released waiting for their new owners to get the most enjoyable summer experience.
 Seaside condos areas:
2 master bedroom chalet, 3 bathrooms and a dressing room
Nanny's room with its own bathroom
3 bedroom chalet, 3 bathrooms
Nanny's room with its own bathroom
D-Bay – Tatweer Misr:
Tatweer Misr is an Egyptian company established in 2014 – many businessmen contributed with this development such as:
Ahmed Shalabi – the advisor of the minister of housing.
Hamada Dawood – the owner of water motors Madeko.
Sami Zaytoun – the owner of Madico Water Supply Company.
Businessman Ashraf arafa.
D-Bay – Tatweer Misr Location:
D-Bay North Coast is located in the best area with a very prime location on North coast at the 165 KM
-D-Bay Resort is 15 minutes from Telal
5 minutes from La Vista Bay.
About 30 minutes from Hacienda
Previous Projects:
Il monte Galala – Ain sokhna
Fouka bay – North coast
Bloomfields – Mostakbal city
 D-Bay – Tatweer Misr facilities:
Leveling Architectural design
Gym
Spa
Lagoon
Multiple types of Pools
Security 24/7
Kid's area
Food court
Track for running and walking
Landscape
Payment Plan:
– 10% down payment and the rest over 8 years.
– Delivery after 4 years
– All the units are fully finished
contact with sales team through whatsup click here or call us 01200027090