Yellow Residence New Cairo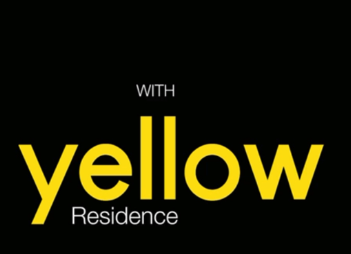 Yellow Residence New Cairo
Yellow Residence New Cairo, Fifth Settlement, is one of the best residential communities in Cairo, as it provides a group of unique features that suit all tastes. The compound is distinguished by its privileged location in the heart of the Fifth Settlement, and includes a variety of beautifully designed residential units with high-quality finishes.
All the information you need to know about Urbnlanes developments:
Since 1994 (with more than 25 years of experience – in the State of Kuwait)
URBNLANES is a real estate developing company that operates under the umbrella of EMEEL ABDALLA Investments. With projects all over the Middle East, it is a company built on diversity and numerous years of experience in the field.
URBNLANES is specialized in meeting expectations and executing projects that are both functional and aesthetic. Their core value is delivering projects with the highest quality in a timely manner that is always satisfactory and practical to the people using the Spaces
In addition to Full-fledged manufacturing and printing crafts with full delivery system (full project) MEGA PROJECT, +10 projects under construction with a total of previous works. More than 60 giant projects in the State of Kuwait. The development of a commercial company in Egypt in the Sheraton, Maadi and Mokattam areas, using the lease system only in the past.
Emeel Abdalla Investments is an umbrella to the following group of firms:
FIRST GROUP-KUWAIT
FIRST ADS.
FIRST UNITED EGYPT URBNLANES DEVELOPMENTS
Also URBNLANES plans on setting a new benchmark in the field of real estate development in Egypt. We aim to inspire the world through buildings that not only reflect technicality but also mirror and go back to our community.
Previous projects:
Yellow Residence New Cairo
Yellow Residence New Cairo Compound , a new residential launch presented by Urbanlanes Developments in the heart of the Fifth Settlement, and it is one of the most important residential cities that many residents are looking for due to its close proximity to important roads and direct main axes that facilitate access
Location of yellow residence new cairo: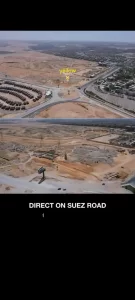 Yellow Fifth Settlement has a strategic location in the heart of New Cairo, as it is one of the most important investment areas that enjoy a large number of services, facilities and smart systems, as it is located specifically in the Fifth Settlement area with a direct view of the old Suez Road so that it is close to various areas and new cities And the main roads that make it easy for you to reach your destination in record time.
It is close to all the basic services that are located within New Cairo, the most prominent of which are the basic educational services such as the American University and several international schools for different age groups, in addition to its proximity to all important axes.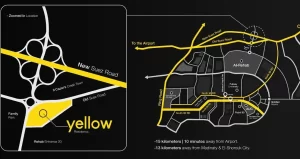 You May Know More Details : Compound Mivida Egypt
Among the roads and places near the compound are the following:
Cairo International Airport is 10 minutes away from Yellow Residence Compound.
The American University is 12 minutes away from the compound.
Madinaty and El Shorouk City near Yellow Residence Compound.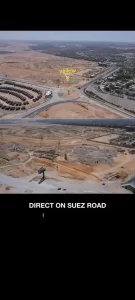 Full Details : The MarQ Developments
Area of Yellow Residence New Cairo:
Yellow Compound Fifth Settlement occupies a large area of about 24 acres, and this space has been divided very carefully so that green spaces and artificial lakes occupy the largest share of the total area in order to reflect the beauty and splendor of the exterior decorations of residential buildings and service facilities that provide you with everything you want and more.
While the smallest part of the space was allocated to residential units of different types and sizes in order to make it easier for you to choose your dream home easily.
Know More Information About : Green Square
Unit types and areas in the compound:
The units varied between:
1 bedroom starting 68m2
area for 2 bedroom starts from 128m2
3 bedroom Starting 180m2
Duplex Starting 200m2
Starting price
Starting price 35,000 per meter
Read More About : Taj City & Stone Residence Compound
Know more details about , You can inquire and communicate Whatsapp click here or 01200027090